The number of airBaltic passengers increased by 22% in June
Text Mark Taylor
Photo airBaltic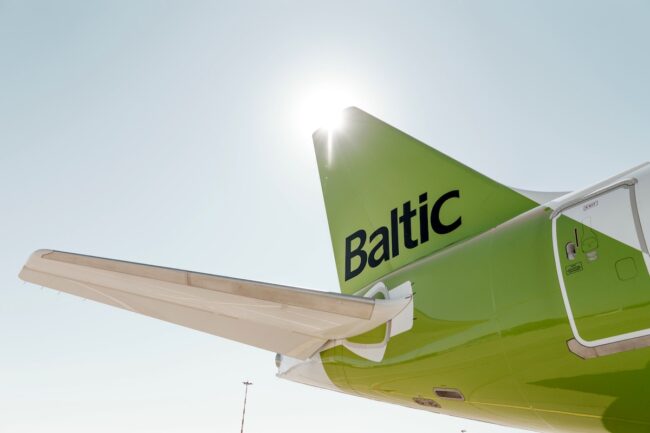 In June, airBaltic flew 75,504 passengers to and from Estonia, which was 22 per cent more than during the same period a year ago. The airline also operated 669 flights, which was a 10 per cent increase on June last year.
"We see that more and more people prefer to fly with airBaltic, which is proven by the increasing number of passengers also during the first month of summer. Our recent launch of 20 new destinations from domestic airports has further increased interest in the air service and offered a wider range of travel options for passengers."
In total, the airline carried 75,504 passengers to and from Estonia in June, which was 22 per cent higher than the 62,130 carried in the same month last year.
As well as an increase in passenger numbers, the airline also increased the number of flights available from Estonia, which rose by 10 per cent from 609 in June 2022, to 669 in the same month this year.
airBaltic offers flights to more than 100 different destinations from Riga, Tallinn, Vilnius and Tampere to destinations throughout Scandinavia, Europe, the CIS and Middle East.
To learn more about this and similar topicsairBaltic Airline Airport Flights Flights to Estonia Riga Tallinn Tampere