The Dire Straits Experience to arrive in Estonia
Text Mark Taylor
Photo Steve Van Stappen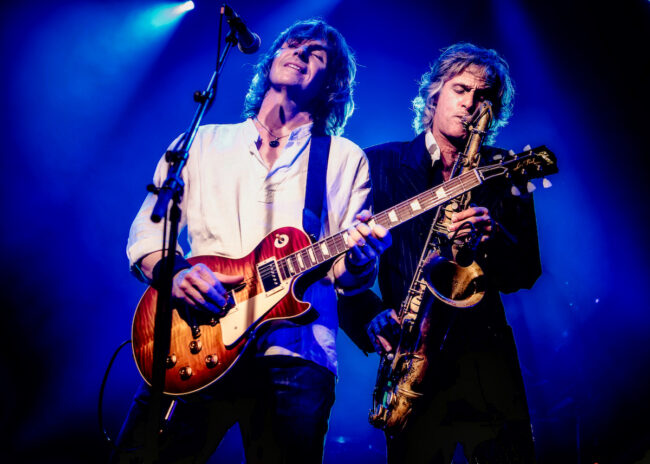 Chris White, a former member of the legendary Dire Straits, together with The Dire Straits Experience, will bring the works of one of the world's most famous bands to Estonia on February 18, 2024. The evening will showcase the band's best tracks, including hits like 'Sultans of Swing' and 'Money for Nothing'.
It seemed like the end of the world for fans of The Dire Straits when the band stopped performing in 1995. However, The Dire Straits Experience fills that void, with former band member Chris White and six world-class musicians continuing to perform the hits of the band around the world.
Chris White believes that Dire Straits Experience band member Terence Reis is the only one who can naturally capture the vocals and guitar-playing style of Straits frontman Mark Knopfler. The rest of the band have vast musical experience having worked with big names such as Paul McCartney, Eric Clapton, David Bowie, Mick Jagger, Tina Turner and Mike Oldfield.
The Dire Straits Experience revives the music of one of rock music's most creative and unique bands. At the concert on February 18, 2024, concertgoers will be able to hear classic Dire Straits hits such as 'Sultans of Swing', 'Money for Nothing', 'Private Investigations', and many more.
Tickets for the concert at the Alexela Concert Hall in Tallinn are on sale at Piletilevi.
To learn more about this and similar topicsChris White Concert Dire Straits Dire Straits Experience Mark Knopfler music Rock Tallinn