The Birthplace of Estonian Independence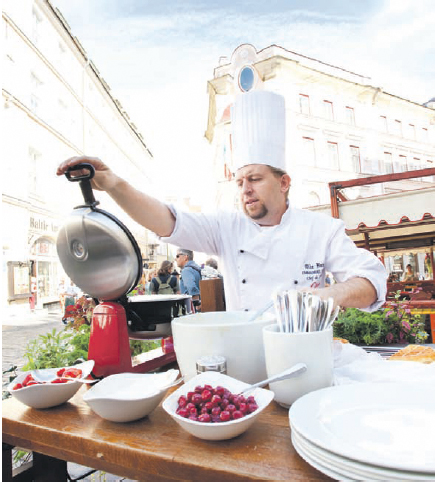 The Birthplace of Estonian Independence
Out of its population of 100 000 inhabitants, 20 000 are students. Some of Tartu's most well known landmarks is the Emajôgi River, flowing through the city's centre, Toome Hill, the columns of the university's main building, and the 'kissing students' in the Town Hall Square fountain.
When Estonia was still part of the Soviet Union, then the City of Tartu was closed to foreigners. As Estonia began to fight for re-independence, then Tartu participated in the effort in a number of ways. For example the national colours of Estonia, blue, black, and white were shown in public for the first time during the Soviet period in Tartu, in 1988.
How to get there:
You can get to Tartu from Tallinn both by train or bus. The latter is the more favoured as it takes you right into the city centre. Buses leave three to four times each hour and the average ticket costs 10€. Flybe, Estonian Air, and Finnair also fly into Tartu from various locations across Europe. Check individual websites for departures.
Distance: Tallinn – Tartu, 185 km
Largest cities in the county:
Tartu: 100,000
Elva: 6000
Top 5 Sights:
01 Town Hall Square (Raekoja plats)
A well-known fountain, numerous restaurants and cafés create a vibrant centre in Tartu. Museums and small shops can also be found nearby.
02 University of Tartu Main Building (Tartu Ülikooli peamaja)
The university's main building is located right in the centre of the city. Visit the main hall, art museum, and the historical detention chamber, where mischievous students were once punished for bad behaviour.
03 Toome Hill (Toomemägi)
A towering ridge located in the centre of the city has a park area that is a favourite for jogging enthusiasts and dog walkers. Stop at the small café or kiss your sweetheart on Musimägi, where it is customary to bring a padlock to hang from the railing to express your love.
04 Supilinn
"Soup Town" can be found near the city centre and is made up of authentic wooden houses. The best way to get acquainted with the area is to attend the annual spring festival, but even a leisurely walk through the neighbourhood will give you a good picture.
05 Festivals and Culture TartuFF, PÖFF, and DRAAMA. The city organises many festivals and events throughout the year. Enjoy film festivals and theatre performances. During the spring and autumn, there are many student festivals as well.
TEXT REETTA SAHLMAN, PHOTO JAAK NILSON
To learn more about this and similar topics