Tallinn to be European Capital of Sport 2025
Text Mark Taylor
Photo Andrei Chertkov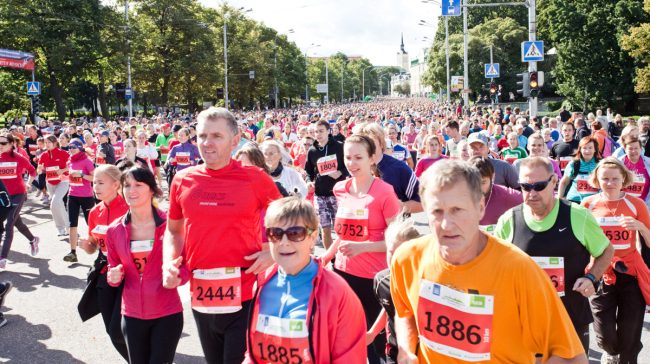 Yesterday evening at a ceremony in Brussels, Tallinn was named European Capital of Sport 2025. The title, which is recognition of Tallinn as a sporting city, will be marked with exciting sporting events throughout the year.
"Tallinn deserves the title of European Capital of Sport. I hope that through the process of preparing for the title and the rich program of activities that will take place that year, Tallinn will find new directions and ways to develop sports in an even more sustainable way, as well as to contribute to them beyond its European Capital of Sport year," said Andre de Jeu, a board member ACES Europe.
Tallinn's mayor Mihhail Kõlvart, who accepted the title in Brussels on Tuesday night saw it as recognition for all those who have contributed to the development of sport in Tallinn in recent years.
"We have valued the development of community-based sports in Tallinn, and we have created a modern and versatile infrastructure for this. Now we have the opportunity to play our part in the development of community sports across Europe, and I am grateful for this trust," shared Mihhail Kõlvart, mayor of Tallinn.
"Our goal is to organise a variety of sporting events and activities throughout the year that will provide exciting moments for athletes and everyone who follows them," Kõlvart added.
The title of the European Capital of Sport 2025 has existed since 2001. In 2023, Glasgow will hold the title, followed by Genoa in 2024.
Source ERR
To learn more about this and similar topicsEuropean Capital of Sport Mihhail Kõlvart Sport Sport Tallinn Tallinn Tallinn European Capital of Sport Tallinn European Capital of Sport 2025