Tallinn Fringe Festival 2023 will introduce many female comedians and artists
Text Mark Taylor
Photo Anton Serdjukov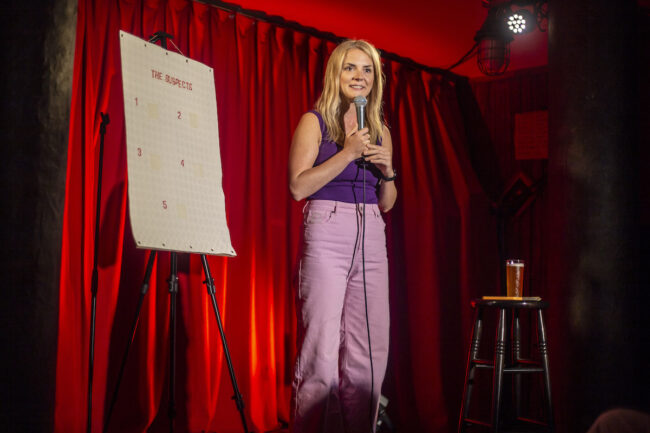 The month-long Tallinn Fringe Festival is entering its second week today. Throughout the rest of the festival, visitors can choose from a wide range of different performances from comedy to music and dance at various venues around the city. Tallinn Fringe Festival will end on September 18.
The Tallinn Fringe Festival gathers local and international artists from many different artistic fields in the city. For a month (August 18–September 18), burlesque, theatre, stand-up comedy and much more will be seen in the city's streets and theatres.
This year's festival will highlight many female comedians including Sille-Kadri Simer (Estonian), who will bring her fresh comedy Tough titties on September 11 and 12 at Theatre bar Heldeke!
Night owls can also attend a Late Night Cabaret led by Kaisa Ling Thing (Estonia), who will present her feminist vaudeville blues show "The Feminist's Handbook for Eastern Europe" on many nights during the festival.
To learn more about the festival and see the full programme of more than 200 shows visit the official Tallinn Fringe Festival Website here.
Something unique about the festival is that many of the shows work on a "pay what you want" principle, meaning that you determine the price of the ticket at the end of the show.
To learn more about this and similar topicsblues comedy Feminist Live Music Tallinn Fringe Tallinn Fringe Festival Vaudeville Women