Style and Protection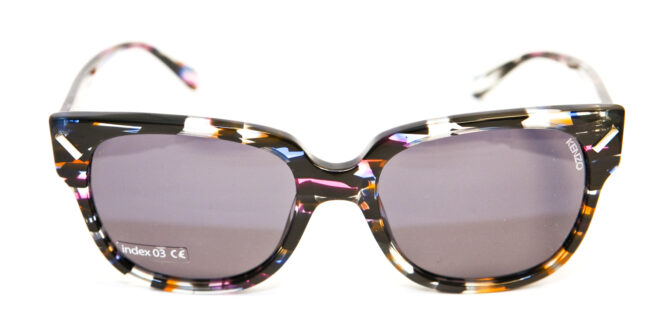 A good pair of sunglasses is just as important as a good pair of shoes.
Most of us don't really think about sunglasses too much. We're willing to pay a lot of money for a good coat or a good pair of shoes, because these are more than just accessories, they are practical. "It's time we start thinking about our sunglasses in the same way", says Kersti Tuulik. "A good pair of sunglasses will last many years, and most importantly, protect your eyes".
Kersti is not wrong. What many of us don't realise is that if we buy a cheap pair of sunglasses, like the ones you find at the petrol station or chemist, 100% UV protection does not always mean 100&. This is due to the quality of the plastic. "Glasses that block 100% of all UVA and UVB rays are measured between 380-400 nanometres. The cheap sunglasses you find at the petrol station don't have this protection".
Another common misconception is that sunglasses bought from the optical store can be expensive. You can of course spend a few hundred euros on designer frames, but there are cheaper alternatives that offer the same quality. At Norman-Optika, for example, last year's frames are all heavily discounted. "Our sunglasses start at €45, and are affordable for most of our customers", says Kersti.
Another benefit to high quality sunglasses is that they can be repaired and adjusted, just like one would repair shoes. The high quality material of the glasses allows for this.
Prescription lenses are available for sunglasses too, as not everyone can wear contact lenses. Pre- scription sun lenses start at around €50. TransitionsTM -lenses that darken according to UV-exposure – are also a very popular sunglasses alternative. Different coloured sunglass lenses, which are particularly important for people involved in different sports. For example, grey lenses are recommended for sailing, copper, yellow, or brown are recommended for driving, and yellow is good for skiing.
Going to a professional eyeglass store you will be guaranteed good service. The staff at Norman Optika are optometrists, it's their job to help you find the right pair of sunglasses; so don't be afraid to ask for help.
Where to buy sunglasses in Tallinn:
Viru Keskus, Viru väljak 4, Tallinn
www.optiline.ee/stockoptika-2/
Postimaja Pereoptika, Narva mnt 1, Tallinn
Click on the address to see the location
TEXT: KRISTINA LUPP, PHOTOS: ANDREI CHERTKOV
To learn more about this and similar topics