Russian TV channels and products removed in Estonia in response to Russia's invasion of Ukraine
Text Timo Huttunen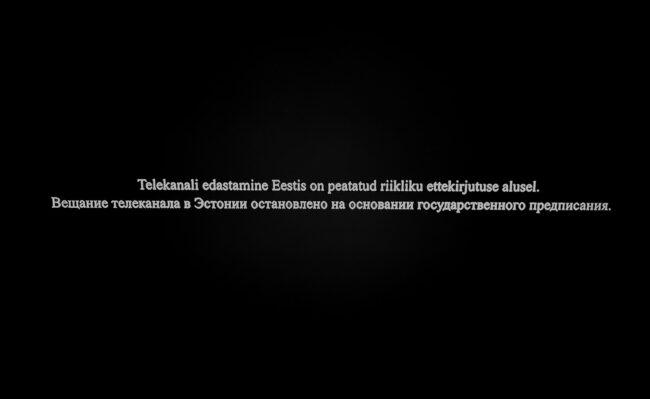 In response to Russia's invasion of Ukraine, one Belarusian and five Russian and television channels have been banned and a number of Estonia's largest supermarkets chains have stopped selling Russian-made products.
On Friday, February 25, the Estonian Consumer Protection and Technical Surveillance Authority (TTJA) ordered Estonian telecommunications companies to stop broadcasting one Belarusian and five Russian TV channels on Estonian territory.
The channels in question are RTR Planeta, NTV Mir (also NTV Mir Baltic), Belarus 24, Rossia 24 and TV Center International (TVCI).
The TTJA said that on February 24, these television channels broadcast a speech by Vladimir Putin, President of the Russian Federation, justifying Russia's military invasion of Ukraine. This violated international law and the Media Services Act.
Broadcasting on television channels violated the ban on incitement to commit crimes, undermines public security, including national security in Estonia, and poses a significant threat to public security.
The order is valid for 12 months.
The telecommunications companies Telia and Elisa have announced that they will comply with the TTJA order and will stop broadcasting prohibited television channels in Estonia.
Supermaket chains have stopped selling Russian products
The large retail chains Rimi, Coop, Maxima and Meie are removing products of Russian origin from their selection and are giving up advertising on Russian TV channels. Selver has also announced that it has stopped buying from Russia and Belarus.
According to the retail chains, the reason for the cessation of Russian products is Russia's hostilities in Ukraine.
To learn more about this and similar topicsEstonia Russia RussianProducts Russian TV Channels Russian TV Channels Banned Russia's Invasion of Ukraine Ukraine Ukraine Invasion