Review: "The Adventures of Ronik in Tallinn"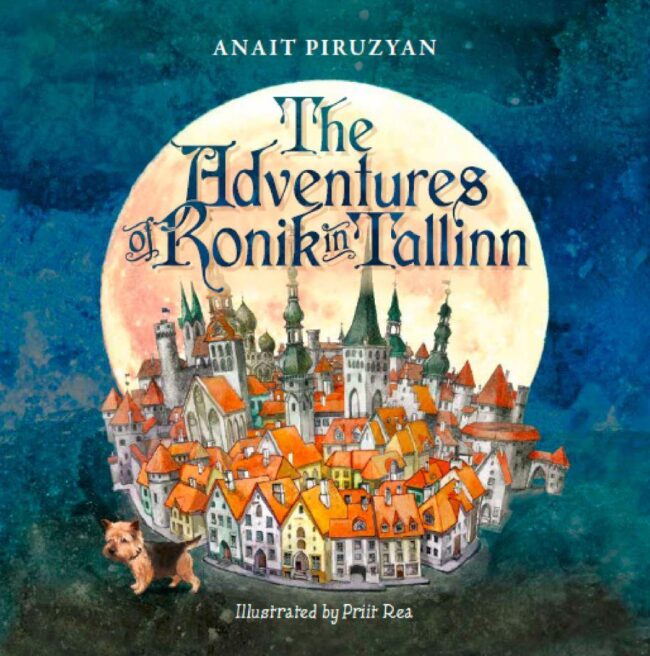 Petrone Print, the renowned Estonian publishing company, makes a foray into children's literature with this delightful story about Ronik, a dog owned by a family from Moscow who makes frequent trips to Tallinn. Anait Piruzyan demonstrates her love for the Estonian capital in every page of this geographically-accurate, and yet fantastical, piece of imaginative writing.
On his walk, Ronik, a loyal and obedient dog to his owners, hears a guinea pig speak to him inside his favourite place of all, Tallinn Old Town's pet shop. The guinea pig, who later tells Ronik she is called Beatrice, instructs him to come to a statue in Lembitu Park. Though Ronik hesitates, eventually he decides the temptation is too great. When there, Beatrice leads Ronik on a sweeping adventure that takes place across the Old Town and involves all of the city's historic statues, as well as a large part of the pet population. Priit Rea's illustrations bring home, with realistic pictures, the real-life beauty of the Old Town.
If you've visited Tallinn, or you live there, you'll love the instantly-recognisable places and monuments. If you've never visited Tallinn in your life, you'll fall for the city over the course of this well-told, nicely-paced story. Without spoiling the plot, which has a twist that will make you smile and cry at the same time, this is a book about imagination, about the way that magic happens when you believe that play is real, and about understanding who is a true friend and taking care of them.
Other important themes, such as sharing, taking time to look after others, and not allowing people to be spiteful or jealous, are also covered, in a tale that is old-fashioned in the right way, taking you and your child on a timeless journey while teaching that those who are ultimately happiest are those who do what feels like the right thing for others.
The language level is about on a par with the third class in an English primary school, between the ages of 8 and 10, and if English is not your child's first language, you should take good care to go through the difficult words with him or her. Some of the turns of phrase feel like they were not written by a native English-speaker (as they were not), although this is not something that prevents enjoyment, just as it did not for Töve Jansson's Moomin stories. As with those, the message is delivered subtly, rather than being hammered home, and "The Adventures of Ronik in Tallinn" is all the better for it.
TEXT STUART GARLICK
To learn more about this and similar topics