Relax and Unwind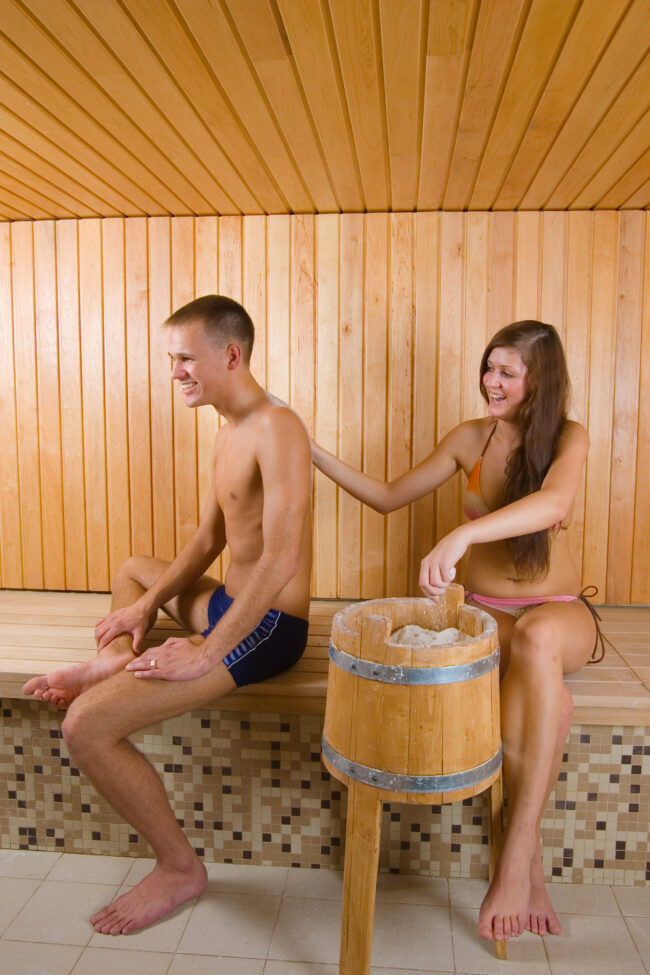 Spas in Estonia are by no means anewphenomenon.Thefirstspa dates back to 1824 in Kuresaare after curative sea mud was found. The popularity of spas continued to grow and other spas offering curative mud treatments were built in Haapsalu, and Narva-Jõesuu. Today there are hundreds of spas in Estonia, located mainly near the towns of Pärnu, Haapsalu, Kuressaare, Narva-Jõesuu, and Värska, a town known for its mineral rich water. Day spas are found in the larger cities like Tallinn. Medical spas offer doctors consultations and wellness spas let you relax. There are even some spas that encourage you to bring your children along for the waterpark and swimming pool, and offer procedures for them too. AspaholidayinEstoniaisrelaxing and fun for the whole family.
In every Estonian spa hotel you will most likely find saunas, swimming facilities, as well as a long list of spa treatments –basically everything you need for a relaxing getaway. Since 2008, a classifica- tion system for Estonian Medical Spas has been put in place to ensure standardised quality, and the type of hotel. For example some spa hotels offer only relaxation treatments, but some offer medical treatments as well. Medical spa treatment packages can include a doctor's consultation and therapeutic treatments.
The first mud treatment facilities were opened in the 1820s. Local resorts developed quickly, especially in Haapsalu and Narva-Jõesuu. "Estonia has always been known for its healing mud," says Aire Toffer, manager at the Estonian Spa Association. "It is unique. The Russian Imperial family visited frequently during the 19th century, and tourists from Finland came in the 1930s for the healing mud in Estonia."
Estonian healing mud treats rheumatism, improves blood cir- culation, soothes sore muscles, but most importantly, it is relaxing. Mud treatments were also popular during the Soviet period. In the 1980s, approximately 300,000 tourists visited the resort town of Pärnu, of which 25,000 visited spas.
So how does it work exactly? Freshwater therapeutic mud contains hydrogen sulphide, meaning that there is a mild odour of rotten eggs. The treatment is performed usually as a wrap, where you lie down on a table on top of a blanket and are then covered in warm mud (41-45 C) and wrapped up. While the mud does not feel particularly hot at first, after a while you begin to sweat.
Did you know?
Each spa in Estonia is different. Visit www.healthrepublic.ee for a listing of all of the new spa treatments and offers. There are many medical spas all around Estonia. These are spas that have received special licensing to provide outpatient care. This includes rehabilitation services like massage therapy and exercise therapy, as well as dietary consultations. For a full listing of medical spas in Estonia visit the Estonian
Spa Association website: www.estonianspas.eu
TEXT KRISTINA LUPP, PHOTOS K. MIKKIN, L. MICHELSON
To learn more about this and similar topics