Passengers numbers at Tallinn Airport have returned to pre-pandemic levels
Text Timo Huttunen
Photo Andrei Chertkov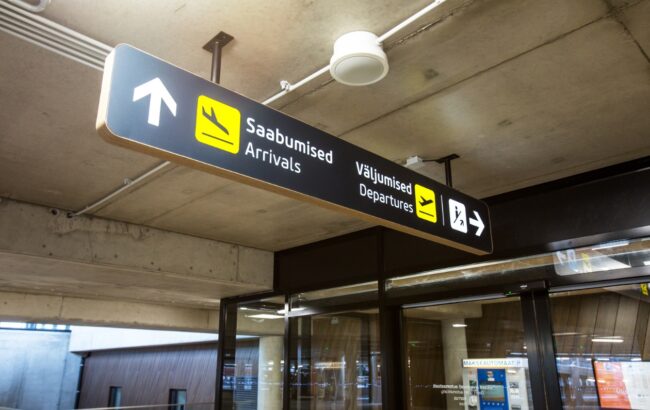 In February 2023, Tallinn airport served a total of 190,236 passengers, which is 49 percent more than in February last year. Despite the difficult economic situation, demand has remained strong with passenger numbers rising to 97 per cent of pre-pandemic figures.
During February, there were regular flights from Tallinn to 32 different destinations. The average occupancy rate of the flights was 70 per cent. The majority, almost 50 percent, of passengers flew to major hubs in Helsinki, Riga, Frankfurt, Stockholm and Warsaw. The share of flights from Ukraine, Belarus and Russia was less than 10 per cent.
4,148 passengers passed through Estonia's regional airports in February. Kuressaare airport saw the most passengers with 2,926. The number of passengers at the airport increasing by 49 per cent compared to last year.
At the end of January, a new airline, Diamond Sky, started flying between Tallinn and Kärdla in Hiiumaa, with a larger 33-seat plane. During the past month, 824 passengers passed through Kärdla airport, 231 through Ruhnu, 150 through Pärnu and 17 through Tartu. There was no air traffic at Kihnu airport in February.
Source ERR
To learn more about this and similar topicsAirport Air Travel Flight Pandemic Passenger Tallinn Tallinn Airport