Pärnu Maitsete Uulits Street Food Festival today
Text Mark Taylor
Photo Mikko Virta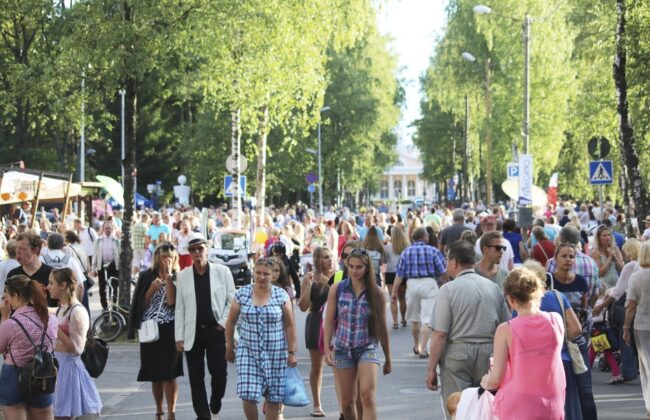 Supeluse Street in Pärnu will be the destination for both food trucks and foodies from Estonia and abroad today, July 29. Visitors to Pärnu Maitsete Uulits 2023 can expect to find fresh and tasty local produce as well as interesting modern dishes on offer.
Pärnu Maitsete Uulits street food festival, which is the oldest of its kind in Estonia, will be celebrating its 5th edition today in the city's Brackmann Park.
The festival, which promises to bring more heat and flavour than previous editions, will see food trucks descend on the city from Estonia and abroad for the day-long food fest that will start at 12 noon.
There will also be a full programme of entertainment, performers and good music throughout the day, that will end with a big street disco led by DJ Tom Lilienthal. There will also be a trampoline area for children.
You can find out more on the festival's official Facebook page here.
To learn more about this and similar topicsDJ Food Trucks Live Music Pärnu Pärnu Maitsete Uulits Street Food Street Food Festival