One of the best burgers in Tallinn
Text and photo Mark Taylor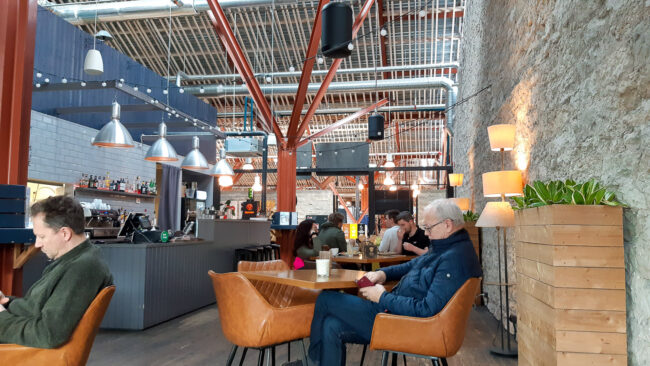 For those of you visiting Balti Jaama Turg and the trendy Telliskivi area, there are no shortage of cafés, restaurants, and food stands to choose from (the latter in Balti Jaama Turg itself). That is why to stand out from the crowd and stay open these days. You need to offer something good.
And it is fair to say that Toit's Balta on the 2nd floor of the Balti Turg market does exactly that. I would say that it is quite hotly contested where the best burger in Tallinn is to be found, but one of the front runners is for sure Toit's.
As well as a wide range of burger options, they also offer a breakfast menu until noon, a variety of snacks/starters, wraps, pasta dishes, as well desserts. Vegans will also not be disappointed either, with a number of choices, including a very tasty Beyond Meat burger.
However, what really sets Toit's apart from other places offering good or great burgers is how you feel in the restaurant. Most burger joints are made in a way to get you in and out as soon as possible. Not in Toit's, the relaxed and friendly atmosphere lets you take your time and enjoy your meal, which really adds to the taste. The tables are also nicely spaced, which means even if it's full, it doesn't feel that way – adding to the relaxed feel. Come the summer, there is also a nice outdoor terrace where you can enjoy your meal.
As well as their Balti Turg restaurant, there is also another Toit's in Ülemiste shopping centre (although we haven't visited).
Toit's Balta is open from 10 am to 10pm from Sunday to Wednesday, till 11 pm on Thursdays and till Midnight on Friday and Saturday.
To learn more about this and similar topicsBalti Jaama Turg Best Burger in Tallinn burger Tallinn Burger Telliskivi Telliskivi Toit's Toit's Balta Ülemiste