Mesothreads Explained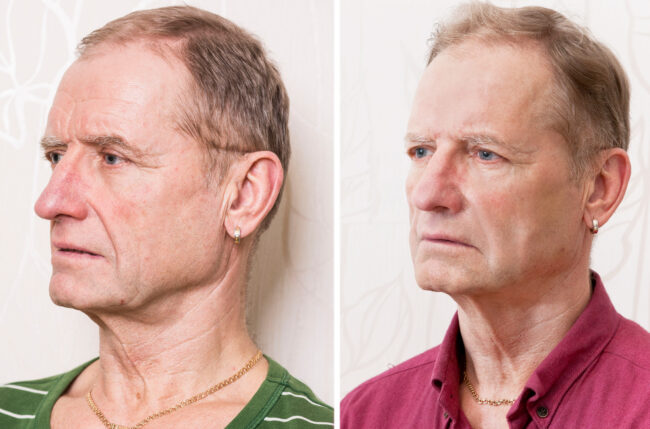 Imagine younger, tighter looking skin, without plastic surgery. The mesothread treatment at Kaidrino Ilusalong, offers just this.
The Baltic Guide met with Aino Oja, at Kaidrino Ilusalong, who is quickly becoming one of the top cosmetologists of the mesothread treatment in Estonia. With an extensive background in medicine and cosmetics, having studied in both Estonia and Finland, Oja has been learning from the top specialists in the field like Julia Kudrjavtseva in Estonia, as well as others from Finland, France, and Russia.
What are mesothreads exactly?
Mesothreads are biodegradable and antiallergic. They're a surgical thread with microscopic notches. The thread is placed in the lower layer of the skin and is then pulled to tighten the skin in the area. The number of threads used on the skin depends on the person.
Does the procedure hurt?
Mesothreads are inserted with local anesthesia and the procedure last 30-60 minutes. While it's not painful, patients can feel some discomfort. However, after the procedure, you can return to your regular daily activities.
Are the results visible right away? How long do they last?
It usually takes about two months for the full results to be seen, but then the effects last up to two years, when the threads dissolve. You can maintain the face tone in the long term with a combined treatment of hyaluronic fillers and mesotherapy.
Who can benefit from mesothreads?
Ideal candidates for the mesothread procedure are men or women, ages 35 – 60 with no excessive skin on the face and neck. It's meant for people that want the effects of a facelift, but without the surgery. It's ideal for lifting the forehead region, raising cheekbones, correcting wrinkles around the nose and lips, tightening extra skin on the jaw and neck. Excessive skin must first be melted otherwise it will be too heavy for the threads to lift.
Are there any side effects?
After a procedure skin will be slightly swollen and some bruising may occur at the points of entry. It takes about two weeks to completely recover, so avoid vigorous sports and i sleep on your back, because any extra pressure on the face can be painful. The quality of the threads is also important, because cheap threads can break, which in turn can cause bruising.
Kairdrino Ilusalong is centrally located in Tallinn.
Make an appointment by calling Aino Oja directly 372 510 6194 or book online at www.kaidrino.ee. Book a consultation to discuss the right treatment options for you, where Aino will talk about the procedure in more detail. 
Location
Kaidrino Ilusalong
Narva mnt 7d, Tallinn a2, 5th floor
(Entrance at side of building opposite the main entrance to Park Inn).
kaidrino.ee/et

Click on the address to see the location.
TEXT KRISTINA LUPP, PHOTOS, ANDREI CHERTKOV, KAIDRINO ILUSALONG
To learn more about this and similar topics