Legendary band TOTO are performing in Rakvere today
Text Timo Huttunen
Photos Press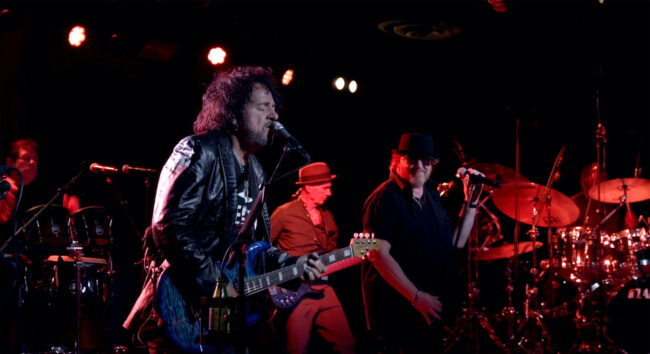 Today, Tuesday, August 2, the iconic pop rock band TOTO will perform in Rakvere. The American band has arrived in Estonia as part of their "The Dogz of Oz" world tour. Toto's repertoire includes the mega-hits "Africa", "Rosanna", "Hold The Line" and "Stop Loving You", which concert-goers will certainly hear at the band's concert in Estonia. The warm-up act at the concert in Rakvere is the Estonian band Elephants from Neptune. Tickets for the concert are still available.
Elephants From Neptune's singer and guitarist Robert Linna said that all the members of the band have been fans of TOTO since childhood. "They have been role models for us both in terms of their playing technique and artistically. And now we get to be on the same stage with these legends!", Linna explained.
TOTO is still one of the world's most successful bands in terms of records and concert tour sales. The band has made a great contribution to the development of pop and rock music. The band members have participated in making thousands of albums. These recordings include, among others, Michael Jackson's "Thriller" album.
Many of today's top musicians use TOTO's songs as a benchmark when recording and producing their own material. TOTO are one of the few bands from the '70s that continues to be successful today despite changing music trends 45 years after the band was founded.
Tickets for the concert tonight can still be purchased on the Piletilevi ticket portal here.

To learn more about this and similar topicsConcert Elephants from Neptune Live Music Rakvere Robert Linna The Dogz of Oz World Tour TOTO TOTO Rakvere