Latin American flavours in Viru Keskus Food Hall
Text Susanna Poikela
Photo Andrei Chertkov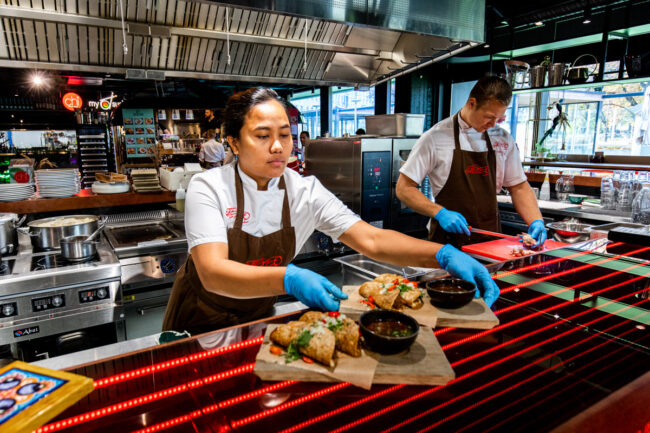 Andres Allas and the other chefs prepare dishes in front of customers' eyes.
Tiina Kõresoo, the owner of the popular Salt restaurant, opened the South American restaurant "Stereo" on the new Viru Keskus food hall this summer. The name of the restaurant comes from a bar that had a colourful history in Viru Hotel. Although the bar no longer exists, the restaurant offers possibly just as many colourful and mouth-watering new experiences.
"The whole journey to founding Stereo started on my honeymoon in Peru, Argentina and Chile three years ago. I have always been interested in the food and food cultures of different countries. Countless different flavours and the culture behind them are inspiring and fascinating," says Tiina Kõresoo. In the past three years, Tiina has also been to Salvador, Mexico and Jamaica to get additional lessons and ideas from the countries' street kitchens.
"Latin American street food is a really interesting world. Actually, the food culture of the entire continent has taken off from the streets. What is now offered in many gourmet restaurants comes from street restaurants, grandma's kitchens, or the food eaten by hand straight from the pan," Tiina explains enthusiastically. What in these latitudes is considered as standard South American delicacies is a rather narrow sample. In Stereo, you can taste even rarer dishes, such as French fries made from the root of the yucca palm.
Together with Andres Allas, Stereo's head chef, Tiina also organises cooking courses at her street food restaurant in Viru Keskus. Courses can be ordered for groups of 15–20 people directly from the restaurant. The price of the cooking course is between 25 and 35 euros, depending on the content.
Stereo Street Food,
Viru Keskus, Viru Väljak 4, Tallinn.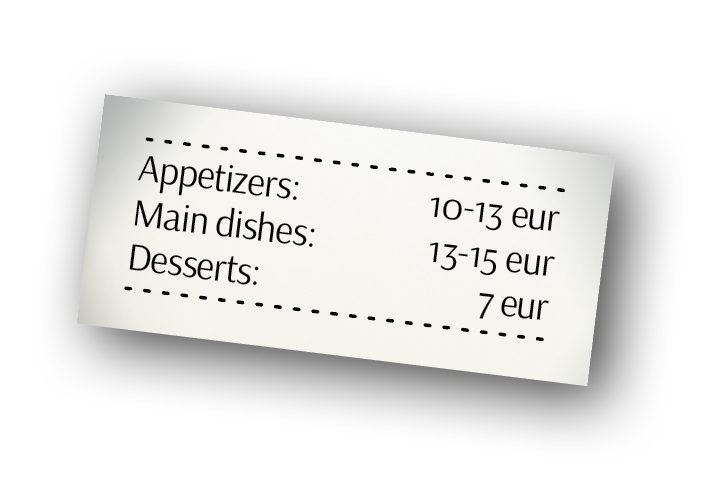 To learn more about this and similar topicsFood restaurant South American Food Tallinn Stereo Street Food Stereo Viru Keskus Street Food Viru Keskus Viru Keskus Food Hall