Kalamaja Days this weekend will bring a varied program for the whole family
Text Timo Huttunen
Photo Kertu Johanna Jõeste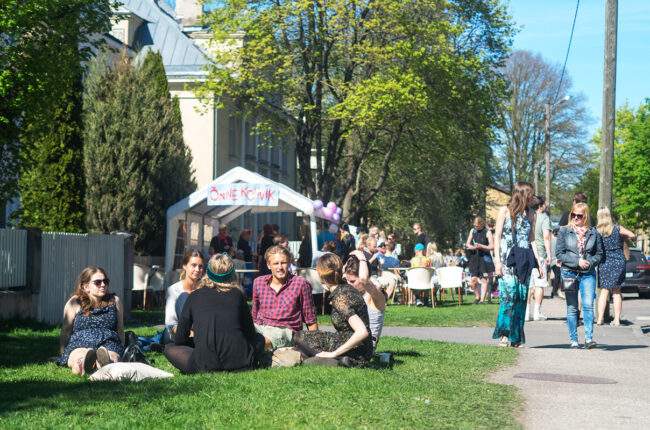 Tallinn Day is May 15, which is when the city celebrates its official birthday. At the same time, many districts in Tallinn are organising their own events. One of these is Kalamaja, which is having its Kalamaja Days on 14-15 May.
Kalamaja is a district in northern Tallinn, characterised by its wooden homes and laidback lifestyle. Kalamaja Days is a neighborhood event that is celebrated with street food and musical performances. You can also visit garden cafés and markets.
The event schedule is plentiful both on Saturday and Sunday. Visitors can enjoy musical performances, sales, market events, flea markets, a program for children, puppet shows, plays, dance and circus performances, sports competitions and design sales at the Estonian Academy of Arts (EKA).
The venues of the Kalamaja Days include the Salmi Cultural Center, the courtyard of Kalamaja Primary School, the Kalamaja Library, Seaplane Harbour, the Paterei Sea Fortress and Kalamaja Museum.
On Sunday, May 15, entry to museums belonging to the city of Tallinn will be free of charge. Kalamaja Museum is one of these museums that can be visited for free this Sunday.
Food will be served in restaurants, street kitchens and courtyards. A map of the garden cafes can be found here (only in Estonian).
You can find out more about the Kalamaja Days program here (again, only in Estonian).
To learn more about this and similar topicsEKA Estonian Academy of Arts Kalamaja Kalamaja Days Kalamaja Museum Salme Cultural Center Tallinn Tallinn Day