Italian Music Festival tomorrow in Haapsalu
Text Mark Taylor
Photo Monster Music OÜ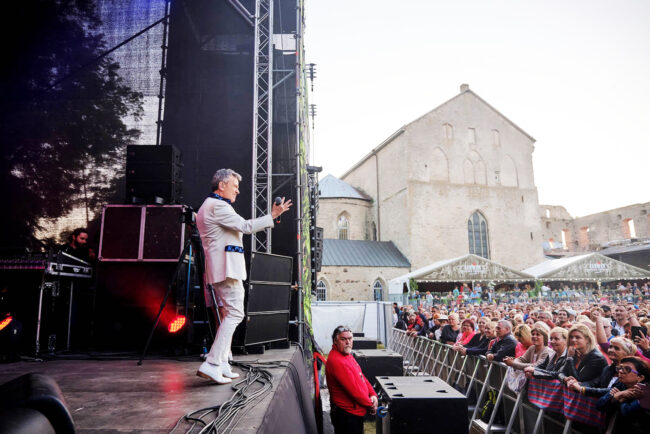 Tomorrow evening (June 3) the popular Italian Music Festival will take place at Haapsalu Castle. By popular demand, legendary Italian singer Al Bano will return. Other acts on the bill include Italian pop group Matia Bazar and Estonian singer Elina Nechayeva.
Responding to popular request legendary Italian singer Al Bano will return to Haapsalu's Italian Music Festival tomorrow evening at Haapsalu Castle. Where he is set to perform his hits "Felicita", "Ci Sara" and "Tu Soltanto Tu", which are synonymous with romantic Italian music.
In addition to Al Bano, the Italian pop group Matia Bazar will perform as special guests of the festival. The group, which was formed back in 1975 has represented Italy at Eurovision and won the Sanremo music festival twice. Their best-known songs include "Solo tu", "Souvenir" and "Ti Sento". Estonian opera singer Elina Nechayeva (another former Eurovision contestant) will also take the stage at the festival with new Italian music.
The program for the evening is as follows:
The entrance opens from 16:00
Elina Nechayeva Quartet 17:00
Matias Bazar 19:30
Al Bano 22:00
As well as music, Italian food and drinks will also be available at the festival in the courtyard of Haapsalu Castle. Tickets for the festival are still available and can be purchased from Piletilevi.
To learn more about this and similar topicsAl Bano Elina Nechayeva Haapsalu Haapsalu Castle Italian Music Italian Music Festival Italian Music Festival Haapsalu