Instantly Visible Results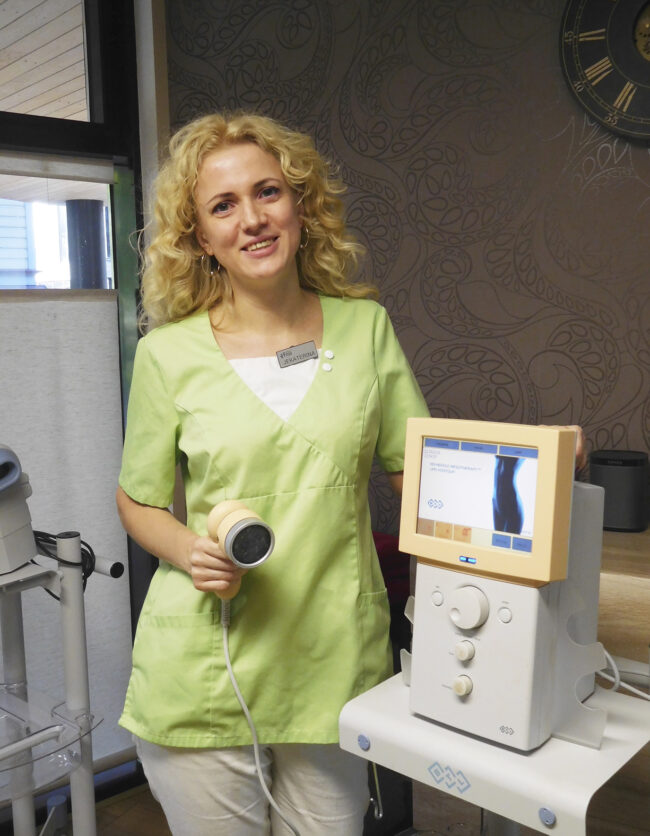 Needle-free mesotherapy is safe, painless, and effective. This two-hour procedure restores elasticity in ageing skin.
Needle-free mesotherapy stimulates the skin and its underlying tissue with the help of a pulsating laser. The procedure is tailored to suit individual skin type needs and is suitable for both men and women.
The Baltic Guide visited Jekaterina at Freya Estetica, so see the procedure for ourselves. Jekaterina told us that the procedure's application is wide, and is not just limited to the face. Thanks to this procedure you can remove underlying fat, reduce pigmentation and slow the signs of ageing.
Before the procedure, don't drink coffee or alcohol. For clients with a pacemaker, the procedure is also not recommended.
Jekaterina assesses the skin of a first time client and concludes that the surface is dry. She mixes a special formula for the procedure. The skin is cleaned after and the client puts on protective glasses. The mixed "cocktail" is then applied to the skin.
Each area of the face is treated for about 10 minutes with the rounded tip of the applicator. The impulses are changed depending on the area, which you can feel as warming and tingling. The procedure is painless. There are about eight different areas to be treated on the face and this lasts about 1.5 hours. During the procedure, Jekaterina explains the procedure step by step to the client. After the procedure the face is cleaned.
After the procedure you may feel a bit thirsty. The results of the treatment lasts a few weeks, but long term results can be seen with multiple treatments. After, the client told us that her skin felt firmer and smoother, and immediately booked her next appointment. 
Location
Freya Estetica,
Vana-Viru 13, 2nd floor, Tallinn
www.freyaestetica.com

Click on the address to see the location.
TEXT AND PHOTOS MIKKO SAVIKKO
To learn more about this and similar topics