Inflation in Estonia just below 5% on October
Text Mark Taylor
Photo Andrei Chertkov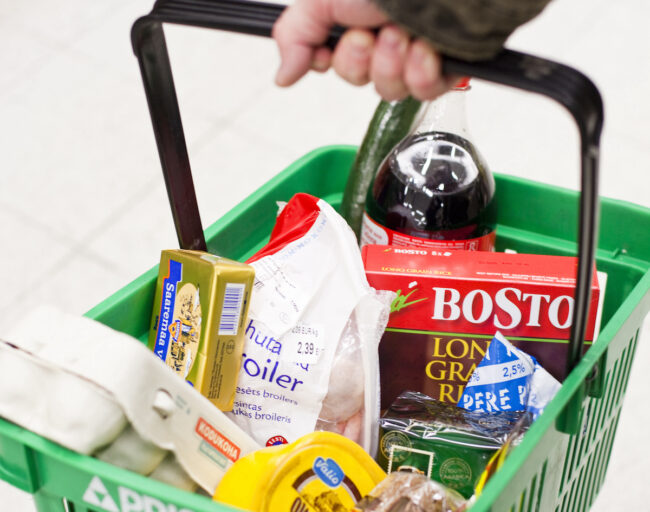 According to data released by Statistics Estonia, in October, the Consumer Price Index (which is the key indicator of inflation) fell by 0.4 per cent compared with September. However, it rose by 4.9 per cent compared with October 2022. Goods were 3.7 per cent and services 7.0 per cent more expensive than in October last year.
"Compared with October 2022, the Consumer Price Index was influenced the most by the price increase of food and non-alcoholic beverages, which accounted for nearly a third of the total rise. Compared with October last year, meat and meat products were 9.5 per cent, flour, cereals and cereal products 10.1 per cent, and sugar, confectionery and preserves 9.8 per cent more expensive. Fresh vegetables, however, were 10.1 per cent cheaper. And, petrol was 5.4 per cent and diesel 11.9 per cent cheaper," explained Viktoria Trasanov, a team lead at Statistics Estonia.
"Last year, partial energy price compensation measures for electricity, gas, and district heating came into force in October, leading to the Consumer Price Index falling by 1.1 per cent over the course of a month. No such significant drop was seen this year and the change in the Consumer Price Index increased from 4.2 per cent in September to 4.9 per cent in October compared with the same month of the previous year," Trasanov added.
Compared with September, the Consumer Price Index was affected the most by the 1.1 per cent price decrease of food and non-alcoholic beverages, which accounted for more than a half of the total fall.
To learn more about this and similar topicsAlcohol Prices Consumer Price Index Energy Prices Food Prices Fuel Prices Inflation Statistics Estonia