Inflation at 4.6% in August
Text Mark Taylor
Photo Andrei Chertkov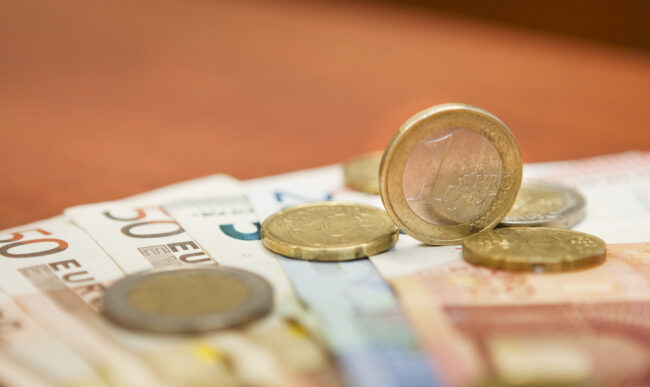 According to data released by Statistics Estonia, in August, the Consumer Price Index, which is the main indicator of inflation, increased by 4.6 per cent compared with August 2022. This figure is the lowest in more than 2 years.
Goods were 7.6 per cent more expensive and services 0.8 per cent cheaper than in August last year. The last time that the change of the Consumer Price Index compared with the same month of the previous year was smaller than 4.6 per cent was in June 2021, when it was 3.8 per cent.
"Compared with August 2022, the Consumer Price Index was influenced the most by price increases in food and non-alcoholic beverages, which accounted for more than a fourth of the total rise. Compared with August last year, meat and meat products were 14.9 per cent, milk, milk products and eggs 10.9 per cent, flour, cereals and cereal products 14.6 per cent, and vegetables 6.3 per cent more expensive. Other big contributors to the index were housing-related price changes (-9.5 per cent), petrol was -6.6 per cent and diesel fuel -9.3 per cent," said Viktoria Trasanov, a team lead at Statistics Estonia.
This was in contrast with July 2023, when the index was influenced the most by price increases in motor fuels (5.8 per cent). Leading to an overall rise of 0.5 per cent in August 2023, compared with the previous month.
To learn more about this and similar topicsEconomy Food Prices Fuel House Prices Inflation Price Rises Statistics Estonia