Industrial production fell by 2% in 2022
Text Mark Taylor
Photo Andrei Chertkov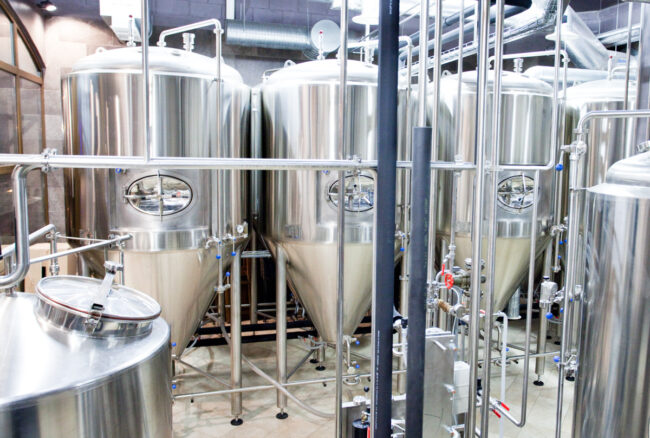 According to data released by Statistics Estonia, in 2022, the total production of industrial enterprises fell by 1.9 per cent at constant prices compared to 2021. Of the three main industrial sectors, production increased by 7.3 per cent in mining and 5.4 per cent in energy production, but decreased by 2.7 per cent in manufacturing. The latter enough to cause an overall downturn.
"The beginning of 2022 was good for manufacturing. March was the best month as manufacturing production grew by 6.7 per cent year on year. From June onwards, manufacturing production started to decline. November was the weakest month of 2022 with a 13.1 per cent decrease in output," said Helle Bunder, an analyst at Statistics Estonia.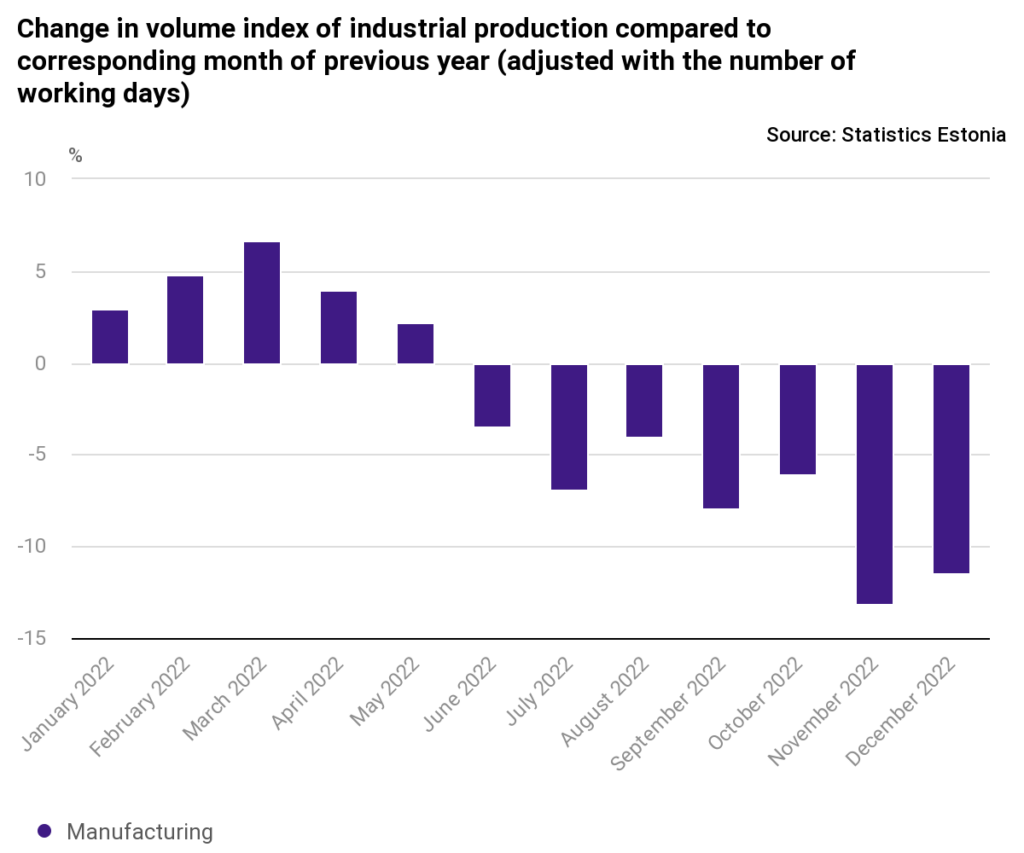 In 2022, production volumes fell in more than half of the 23 manufacturing activities. Among the larger industries, output increased in the manufacture of computers and electronic products (10.3 per cent) and in the manufacture of electrical equipment (4.8 per cent). Production volumes remained more or less on the same level in the manufacture of shale oil and in the manufacture of food products. Output decreased in the manufacture of wood (7.6 per cent), fabricated metal products (5.2 per cent), and furniture (10.1 per cent).
More than two-thirds of the total production of manufacturing was exported. Compared with 2021, export sales increased by 18.1 per cent and domestic sales by 17.1 per cent at current prices according to working-day adjusted data.
In December 2022, total industrial production fell by 11.6 per cent and manufacturing production by 11.5 per cent compared with December 2021. In energy production, the volume of electricity production (in megawatt-hours) decreased by 16.2 per cent and the production of heat by 10.7 per cent year on year.
Industry is the largest sector of the economy and is therefore an important driver of economic growth.
To learn more about this and similar topicsElectricity Energy Production Exports Industrial Production 2022 Industrial Production Estonia Manufacturing Mining Shale Oil