Health Board recommends not to swim at two Tallinn beaches
Text Mark Taylor
Photo Andrei Chertkov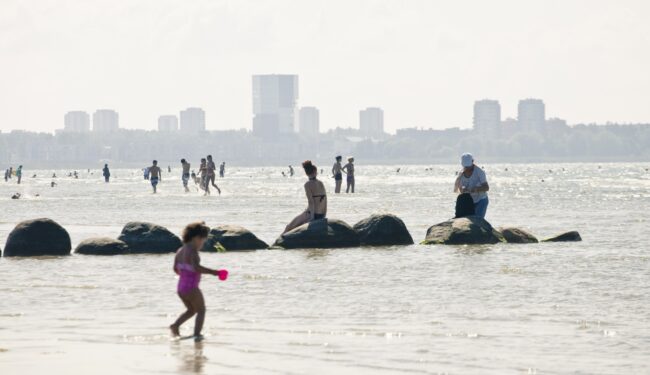 The Health Board has stated that the quality of the bathing water at Stroomi and Kakumäe beaches has deteriorated in their latest samples. Leading to a recommendation not swim in the water at either location.
The samples contained an increase in enterococci and Escherichia coli at Stroomi beach, and enterococci in Kakumäe. As a result of the deterioration in water quality, new samples were taken in the middle of the week by the Health Board. Because of the worsening water quality, it is not recommended to swim at either beach until the analysis confirming an improvement in water quality is received, the Health Board stated on their website.
The reason for the deterioration in water quality may be the recent strong wind and rain, so the situation may only be temporary. The results of the new tests should be published already at the beginning of next week at the latest.
It is worth being careful, especially with children, the elderly and people with weak immune systems. This is because the Escherichia coli, and intestinal enterococci present at both beaches can cause, for example, gastrointestinal diseases.
Source Postimees
To learn more about this and similar topicsBeach Health Board Kakumäe Stroomi Swim Tallinn Tallinn Beach Water Quality