For something a little different: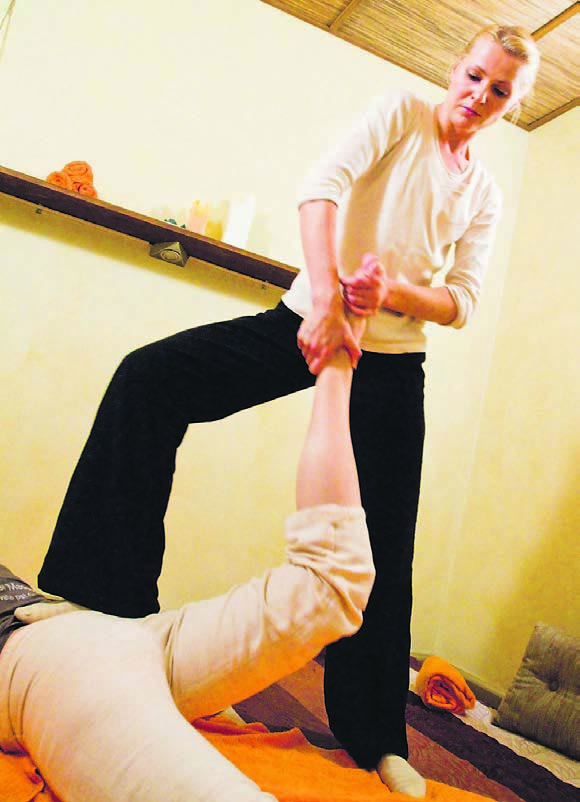 day spa, tallinn, old town, manicure, pedicure, relax, waterpark, children, sauna, jacuzzi thai massage: massage, stretching, yoga, relax, therapy, ta
Thai massage involves stretching and deep massage. No oils are used, and the client wears comfortable, loose fitting clothing and the massage takes place on the floor. To put it simply, it's like doing yoga, but someone else is moving your arms and legs for you.
While some positions seemed easy, others were more difficult. Marika, my massage therapist said that Thai massage is different for everyone. Some people are more flexible than others, and Thai massage is not suited to everyone. This is why she asked me a few standard questions before starting. For example, Thai massage can be beneficial for pregnant women, but the technique must be adapted.
Try a one hour or 90 minute treatment. Royal Thai Massage also offers different varieties of Thai massage, including an hour specifically targeting hands or feet, as well as other styles of massage.
Location
Royal Thai Massage Rävala pst 6, Tallinn
To learn more about this and similar topics