FC Flora to play Dynamo Kyiv in charity football match on May 13
Text and photo Mark Taylor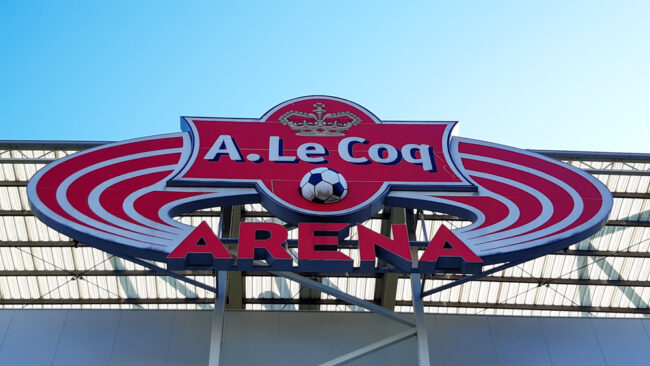 Dynamo Kyiv will play Estonian premier division side FC Flora in a charity football game being dubbed as a "Match for Peace" on May 13 at 7 pm.
Ukrainian football team Dynamo Kyiv will travel to Estonia to play Estonian premier division side FC Flora on May 13 at 7 pm at the A. Le Coq Arena in Tallinn.
Dynamo Kyiv are Ukraine's most successful football team of all time and former European champions. FC Flora are the current leaders of Estonia's top division, the Meistriliiga.
All proceeds from ticket sales will go to support Ukraine. Tickets for the match will cost 10 euros if bought in advance, or 15 euros on the night. Pensioners and students can buy discounted tickets for 5 euros. However, on the night of the match, pensioners and those under the age of 12 will be able to enter free of charge.
For Reili Järvalt, FC Flora's CEO, the match is, "An opportunity for our community to help Ukraine, which has been so affected by the war, meaning every spectator who comes to the stadium and buys a ticket contributes to that end."
The game will also be broadcast live on ETV2.
Source ERR
To learn more about this and similar topicsA. Le Coq Arena Charity Charity Football Match Dynamo Kyiv FC Flora Meistriliiga Reili Järvalt Ukraine