Expert committee in Estonia decides covid booster doses should be given after 2-3 months
Text Mark Taylor
Photo Steven Cornfield / Unsplash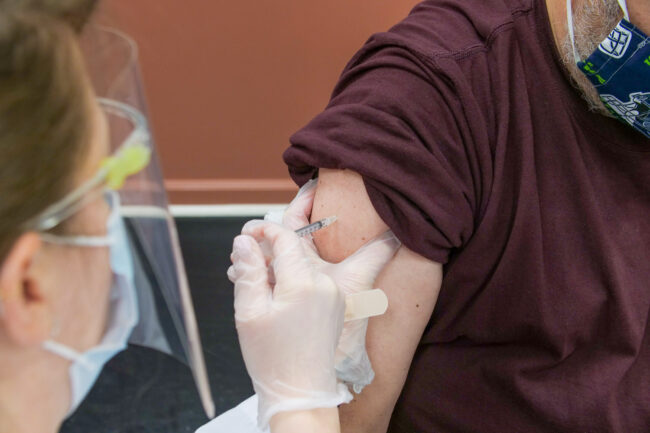 On Monday, the immunoprophylaxix expert committee recommended that covid booster jabs be given 2-3 months after completing the initial course of vaccinations – 1 dose for Janssen and 2 doses for Pfizer, Moderna and Astra Zeneca.
The committee recommends that those who received the single dose Janssen vaccine should receive a booster after 2 months from their initial dose.
"It is especially important to get a fast booster dose after getting vaccinated with the Janssen vaccine, because current data shows that one dose of the vaccine does not offer similar protection to mRNA vaccines," Marje Oona explains.
For those who received Pfizer, Moderna or Astra Zeneca for their initial course of vaccination, the committee recommends that a booster should be received within 3 months.
In light of the Omicron variant's spread, it is important to increase the vaccination coverage in society," Oona added.
The committee recommends that the Pfizer and Moderna vaccines be used for the booster jabs. However, Janssen can also be used, if necessary.
To learn more about this and similar topicsBooster Covid Covid Booster Covid Vaccine Janssen Moderna Pfizer