Estonia's military support to Ukraine will increase to more than 1% of GDP
Text Mark Taylor
Photo Pixabay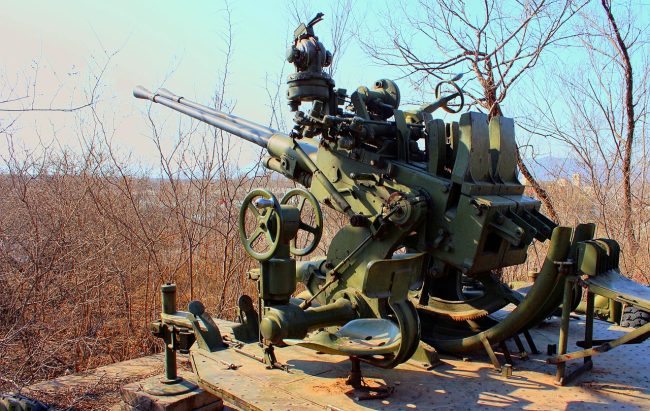 Today, the Estonian Government supported a proposal of Minister of Defence Hanno Pevkur to provide Ukraine with the largest military aid package to date, which includes remote fire and anti-tank weapons as well as ammunition worth a total of 113 million euros. Estonia's military assistance to Ukraine will increase to 370 million euros, or slightly more than 1 per cent of Estonia's gross domestic product (GDP).
"Estonians know from their painful history what happens when evil triumphs and a large country swallows up smaller ones. If Ukraine fell, freedom would also be in danger in other parts of the world. By helping Ukraine to defend its independence, we are defending the right to freedom and democracy of all countries, including Estonia," said Prime Minister Kaja Kallas.
"It is therefore imperative that we continue to provide military assistance to Ukraine. With today's decision, we are sending arms to Ukraine that they need the most. Ukraine has asked for this help from Estonia directly, the need for this particular weaponry was also emphasised by President Zelensky at our recent meeting of the leaders of the Joint Expeditionary Force (JEF) in Riga," Kallas noted.
The Prime Minister added that Ukrainians have been very fast learners in starting to use new weapons systems. "The Ukrainian state and people have been able to use our military assistance very skilfully. We all want the war to end, but Russia has sent a clear signal that it is planning to continue its war of aggression. Therefore, the free world must continue to provide arms assistance to Ukraine, and do so at much greater scale and speed. All countries must look into their stockpiles and ensure that industries are able to produce more and faster. Russia's war against Ukraine comes at a price – a price we pay in euros, but the Ukrainians pay with their lives."
Minister of Defence Hanno Pevkur emphasised Ukraine's great need for heavy weapons. "Ukraine needs heavy weapons to maintain the initiative and withstand Russia, which is currently preparing to regain its military strength. The toughest battles are yet to come. We and our allies have a direct impact on the fighting capacity of Ukrainian soldiers, and this is highly valued in Ukraine. Therefore, it is important to set an example and motivate other allies to provide assistance," said Minister of Defence Hanno Pevkur.
The military aid package this time consists of howitzers, ammunition, artillery support equipment and grenade launchers. The total recovery value of the package is approximately 113 million euros, which will increase Estonia's military assistance to Ukraine to 370 million euros, or slightly more than one per cent of Estonia's gross domestic product. Estonia is applying for funds from the European Peace Facility for the replacement of equipment.
With previous aid packages, Estonia has given Ukraine, for example, Javelin anti-tank missiles, howitzers, anti-tank mines, anti-tank grenade launchers, mortars, vehicles, communications equipment, medical supplies, personal protective equipment (helmets, etc.) and dry food packages. In cooperation with Germany, Estonia has donated two field hospitals and medical supplies worth nearly 15 million euros to Ukraine. The third field hospital will be donated by Estonia to Ukraine in cooperation with the Netherlands and Norway, who supported the project with 7.8 million euros.
To learn more about this and similar topicsEstonia Estonia GDP Hanno Pevkur Kaja Kallas Military Military Aid Ukraine Ukraine War