Estonian documentary to premiere at Sundance Film Festival
Text Mark Taylor
Photo Smoke Sauna Sisterhood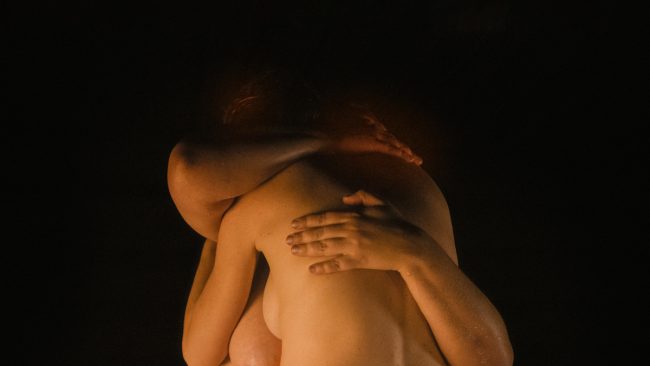 Smoke Sauna Sisterhood, the debut feature documentary of Estonian film director Anna Hints, has been selected to premiere in the Sundance Film Festival 2023 World Cinema Documentary Competition program. A co-production between Estonia, France and Iceland, this is the first time a documentary by an Estonian director has been selected to one of the top five film festivals in the world.
101 feature-length films will be screened at the Sundance Film Festival, with 12 films being screened in the World Cinema Documentary Competition.
"It's a real privilege to be able to premiere Smoke Sauna Sisterhood at the 2023 Sundance Film Festival. Its original, audacious style, and incredibly moving and intimate approach to the issues of trauma, make this into an unforgettable watch. Now more than ever we need a film about the healing power of communities and sisterhoods," explained Ania Trzebiatowska, a documentary programmer at Sundance Film Festival.
"Smoke Sauna Sisterhood is my first feature-length film which I started making seven years ago. The film is born from my South Estonian roots and personal experiences in smoke saunas. In Estonian cultural history, for centuries smoke saunas used to be the places where women gave birth, therefore my film focuses on women who come together in the protective darkness of the smoke sauna, share their deepest secrets and wash off the shame that has accumulated in their bodies. I firmly believe that women need the support of sisterhood to have the courage to face their traumas and regain their power and voice. When there is support from the sisterhood, then no experience is too harsh or too shameful to be shared," shared Smoke Sauna Sisterhood director Anna Hints.
The Sundance Film Festival is an annual high-profile film event organised by the Sundance Institute. It is the top independent film festival in the United States and one of the top five film festivals in the world. The upcoming edition of the festival will be taking place both in person and online from January 19-29 in Utah in the US.
Anna Hints is an Estonian film director, scriptwriter and composer with a background in contemporary art, photography and experimental folk music. Anna has deep roots in the distinct culture of South Estonia, yet for 6 years her second home has been India. Her debut short fiction Ice (2017), which received the "Best Short Film" award at the Estonian Film and TV Awards, has been screened at more than 95 film festivals and won 14 awards worldwide.
To learn more about this and similar topicsDocumentary Estonian Documentary Estonian Film Sauna Smoke Sauna Sisterhood Sundance Film Festival Women