Discover the history of Estonian design in Tallinn
Text Susanna Poikela
Photo Andrei Chertkov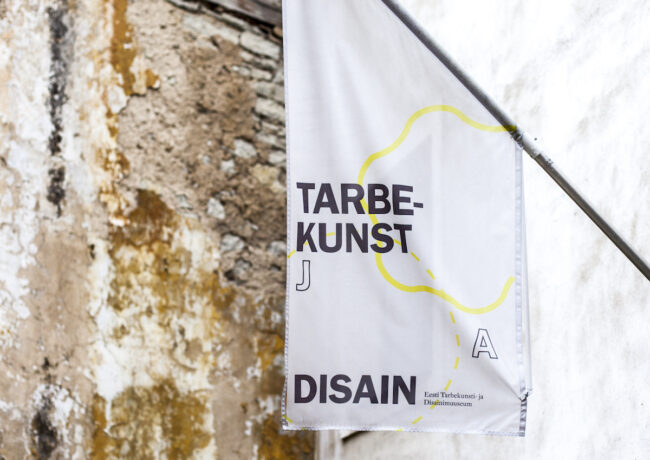 The entrance to the Estonian Museum of Applied Art and Design (ETDM) is hidden in a charming little courtyard leading from Lai Street in Tallinn's old town. ETDM's collections focus on Estonian art and design from the last century. The collections contain samples of industrial design products made of different materials.
At the moment, the museum has 3 interesting exhibitions on display, one of which revolves around the post-World War II period in Latvia, another on sleeping spaces, and the third on how standards and even politics impact design.
The exhibition "Uneversum: Rhythms and Spaces" delves into sleep and the times and places in which we do so. This is done using everyday objects and artistic installation as exhibition coordinator Sandra Nuut explains. "Helga Schmid's 2018 installation, "Circadian Dreams", allows visitors to tune into the rhythms of their bodies by feeling the effects of sound and light."
In the "White and Painted. Riga Porcelain from 1950s–1960s" exhibition, you can explore Latvian porcelain production during the period. The works of 20 designers from the nationalised Riga porcelain factory are on display. The exhibition is open until January 21, 2024.
In the third exhibition, "Articulated Models", Ott Metusala looks at how standards and design influence our everyday lives, and how even things such as political ideas find their way into our homes and designs. The exhibition is open until November 26.
The museum is open on Wednesdays from 11 am to 6 pm, on Thursdays from 11 am to 8 pm, and from Friday to Sunday from 11 am to 6 pm. A normal ticket costs 8 euros, a discounted ticket costs 4 euros and a family ticket costs 14 euros.
You can learn more about the museum and its exhibitions on the official EDTM website.
To learn more about this and similar topicsDesign Museum Estonian Design Estonian Museum of Applied Art and Design ETDM Exhibition Museums Tallinn