Days of National Cultures to take place September 16-25
Text Mark Taylor
Photo Estonian Union of National Minorities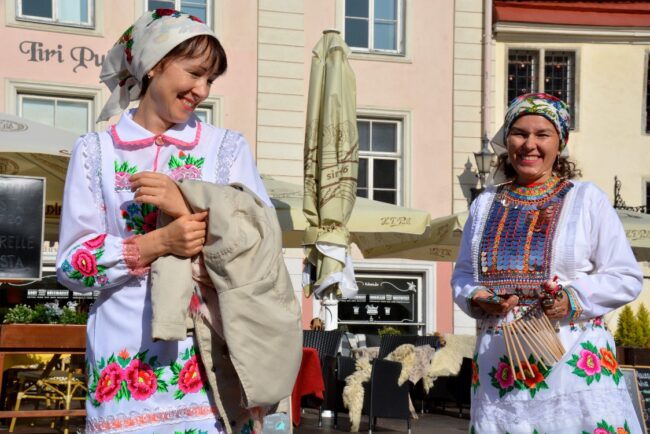 Between September 16 and 25, various free concerts, film screenings, picnics, language cafes, and other events will take place across Tallinn highlighting minority nationals in the city including, Russians, Ukrainians, Finns, Belarusians, Latvians, and others.
The aim of the Days of National Cultures is to bring Tallinn's ethnic minorities together and show how versatile and interesting these cultures are.
"Tallinn has always been a meeting place for different cultures. Nowadays, dozens of different nationalities consider Tallinn their home. Cultural diversity is enriching, and it is noteworthy that almost 47 per cent of Tallinn's population consists of people from different ethnic minorities," said Vadim Belobrovtsev, Deputy Mayor of Tallinn.
"Despite the current difficult times in global politics and the still ongoing health crisis, it is very important that Tallinn continues with the tradition of holding the Days of National Cultures, where all citizens and visitors of the city can get acquainted with the customs, traditions and cuisine of different national cultures," Belobrovtsev added.
"Organizing such events and keeping them alive and thriving is particularly important in challenging times. Getting to know and understanding each other's customs broadens our horizons, gives us a new perspective to appreciate our own culture, and increases our sense of unity, which in turn helps to survive even the most difficult times," Belobrovtsev concluded.
During the event, which will take place from September 16 to 25 a wide programme of different events will take place highlighting the cultures and customs of many countries and peoples including Russians, Ukrainians, Belarusians, Finns, Jews, Tatars, Latvians, Lithuanians, Germans, Italians, and Swedes – to name just a few.
The events taking place broadly fit into the following 4 groups:
Exhibitions and exhibits
Language and culture cafes, workshops and lectures
Concerts, film screenings, parties and picnics
Events for kids
There will also be a tram tour for Russian speakers organised by Tallinn Museum talking about the history of the city.
For more information on the programme of events taking place, visit the official website here.
To learn more about this and similar topicsConcert Culture Days of National Cultures Exhibition Lecture Tallinn Ukrainians Workshop