Days of Narva begins today
Text Mark Taylor
Photo Andrei Chertkov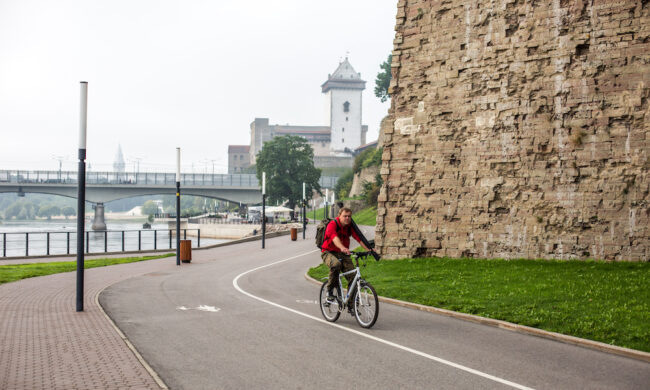 This weekend, June 9-11 will see Narva celebrate its annual Days. Throughout the 3 days of festivities, there will be a full program of events including concerts, exhibitions, excursions and the Narva City Run.
Today at 10 am will see the beginning of the 3-day long Days of Narva. The events today include a free concert headlined by Estonian rapper Nublu, a night cinema that will start at 10:30 pm, a procession through the city, and activities for children.
The events on Saturday will kick off with the Narva City Run. Throughout the day there will be a varied entertainment program that includes, exhibitions, excursions, as well as concerts from Anne Veski and this year's Estonian Eurovision entry and Narva native Alika.
On Sunday the festivities include a Kreenholm theme day and excursions to the former factory, a fashion show, garden parties and more.
Although most of the events organised throughout Days of Narva are free of charge, some are paid.
To learn more about this and similar topicsAlika Anne Veski Concert Days of Narva Live Music Narva Nublu