Current temperatures likely to be the hottest this summer
Text Mark Taylor
Photo Julius Jansson / Unsplash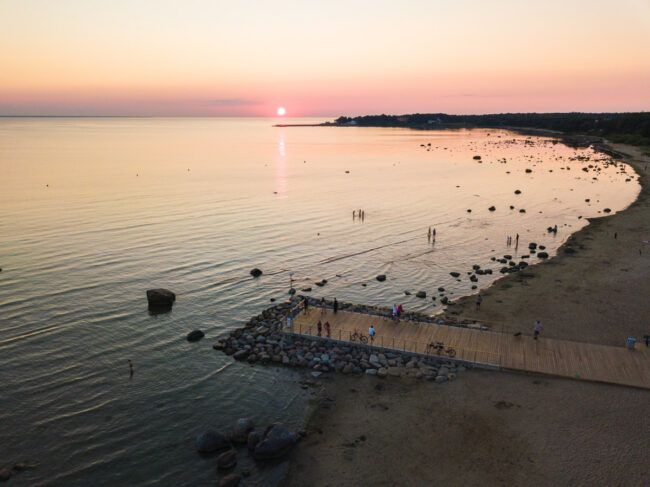 According to the latest forecasts of the Estonian Environment Agency. The current temperatures of around 30oC are likely to remain until early next week, before returning to normal levels for this time of year. It is expected that this week will be the hottest period of the year.
"The temperature will probably drop to normal Estonian summer weather by the middle of next week, such as 23 degrees," explained Jüri Joonas, head of the Environment Ageny's weather forecast department.
Usually, July and August are hotter months than June, according to the agency. However, this year June will very likely be the warmest month of the year, with this current week the hottest period of the entire summer.
"Estonia's latitude has a relatively high humidity level, which is why the heat can be felt more here than further south," Joonas added.
The highest temperature ever recorded in Estonia was in Võru in 1992, when the mercury topped 35.6oC. Temperatures this week are not expected to break this record.
Source ERR
To learn more about this and similar topicsEnvironment Agency Estonian Summer Estonian Summer Weather Heat Humidity Jüri Joonas Temperature Weather