Both Tallinn city government and animal charities are asking people not to use fireworks during the festive period
Text Mark Taylor
Photo Mike Enerio / Unsplash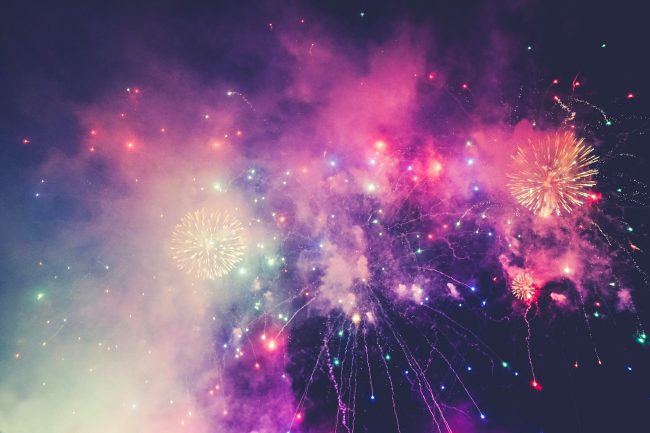 Fireworks, characterised by their loud bangs, crackles and bright flashes of light can be scary for both domestic and wild animals. As such, the Estonian Society for the Protection of Animals, Tallinn Zoo, Tallinn City government and a number of other animal charities have called on people not to buy and let of fireworks during the holiday period.
In October Tallinn city government announced that they would not be holding an official city fireworks display this New Year, citing the cost and the distress it causes to animals as the major reasons. Deciding to replace the usual fireworks display with a light show.
This move is something animal charities and organisations in Estonia would like all of us to follow.
"In recent years, shooting fireworks has also become common during Christmas celebrations. In reality, Christmas is traditionally a time of peace, and fireworks are not inappropriate. So we could respect this tradition and promise everyone a peaceful Christmas. On New Year's Eve, you could prefer silent fireworks or use other alternatives. The animals will definitely thank you," comments Elis Järvsoo, head of direct assistance at the Estonian Society for the Protection of Animals.
Although it is possible for us to keep our pets indoors and distract them with activities (and a slightly louder TV or music), this is something that can't be done for wild animals.
"Unfortunately, we cannot protect wild animals in any other way than by not setting off fireworks or using alternatives. For a long time already fireworks should not be fired in nature and landscape protection areas, in storage areas, near zoos and parks, next to farms and stables, or close to animal shelters," added Järvsoo.
"As well as saving money, this is the right decision because every year fireworks cause stress to pets, zoo animals and species living in urban habitats. I would urge everyone to give up private fireworks and instead make a donation to an animal charity," said Vladimir Svet, Deputy Mayor of Tallinn.
Source ERR
To learn more about this and similar topicsAnimals Animal Welfare Christmas Estonian Society for the Protection of Animals Fireworks New Year Pets Tallinn