Big is in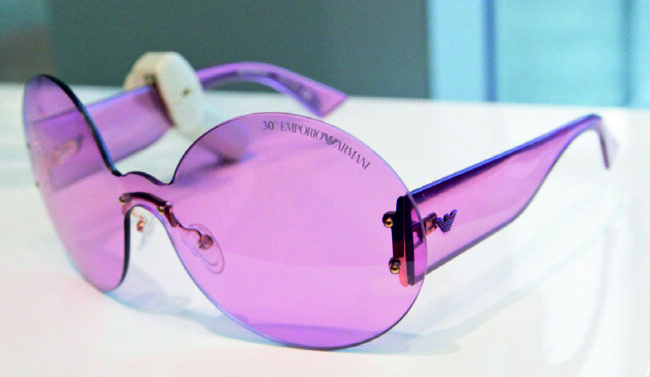 Big is in
Small frames are still out, or at least that's what you would think visiting one of the many eyeglass boutiques in Tallinn. It comes down to personal preference and individual style, according to the helpful staff at Pro Optika.
This season, the big frames, still seeming to be winning. Classic Ray Bans, or large circular lenses are taking first place. Designers have given some frames a new twist. While a frame might appear to be the same old boring black, take a closer look to find interesting patterns in the colour.
According to Jaan Põrk, Managing Director at Stock Optika and Pere Optika, there are three categories of sunglasses. Choose by brand: major designers are remodelling classic styles with new colours and patterns and blending interesting tones to create bold styles this season.
Specialty sunglasses are designed for functionality. Customers choose frames like RayBans because they are high quality, comfortable, and durable. Frames with polarised lenses also fall into this category. If you have tried a pair of polarised lenses, it might be safe to say that you would never go back to traditional lenses. They really make is easy to see, and everything around you very sharp. These lenses are great for driving.
You can also find brands that offer the same quality that the big brands do, but at a fraction of the cost, like the Polar One brand at Stock Optika. The Polar One brand is a range of polarised lensed frames, and offers similar styles to those of the brand name companies.
Location
Pro Optika Viru väljak 4/6, (inside the Viru Centre) Tallinn www.prooptika.ee
Stock Optika Tartu mnt 18, Tallinn (across Stockman Department Store) www.optiline.ee
Pere Optika WwPassaaz Aia 3/Vana Viru 10 Tallinn www.optiline.ee
TEXT: KRISTINA LUPP, PHOTOS: ANDREI CHERTKOV
To learn more about this and similar topics