Andres Mustonen's celebratory concerts will feature baroque music gems
Text Susanna Poikela
Photo Andrei Chertkov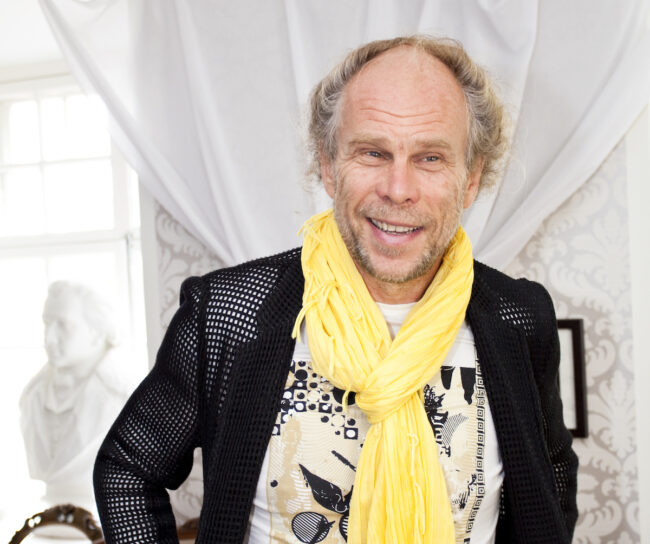 Baroque musician, violinist and conductor Andres Mustonen turns 70 this year. To celebrate both his birthday and half-century-long career at the top of international classical music, two concerts will take place this week.
The aptly named "Mustonen 70!" concerts will feature Israel's most famous baroque music group Barrocade as well as several soloists. Founded in 2007, the baroque music group has performed to full concert halls around the world. The most brilliant baroque works of Vivaldi, Handel, Bach and others will be heard at the two different concerts: August 30 in Tallinn's Jaani kirik and September 1 at Jämaja kirik in Saaremaa.
At the Tallinn concert, Barrocade will be joined by special guests Hortus Musicus, an early music group founded and led by Andres Mustonen, Italian violinist Alberto Martini and mezzo-soprano Iris Oja. Oboist Shai Kribus, soprano Yaela Avital and mezzo-soprano Maya Amir will come to Saaremaa to perform.
The Mustonen 70! concert is part of the Klaaspärlimäng festival. Tickets for which can be bought at Piletilevi.
A busy week of classical music and concerts is going on in Estonia. You can still enjoy the concerts of the Tallinn Chamber Music Festival until Wednesday of this week. The Nargenfestival has lasted the whole summer and on September 2 Arvo Pärt days begin.
To learn more about this and similar topicsAndres Mustonen Arvo Pärt Baroque Music Barrocade Music Festivals Old Music Tallinn