An exhibiton showcasing Estonian women artists opens today at the new T1 Gallery
Text Mark Taylor
Photo event organizer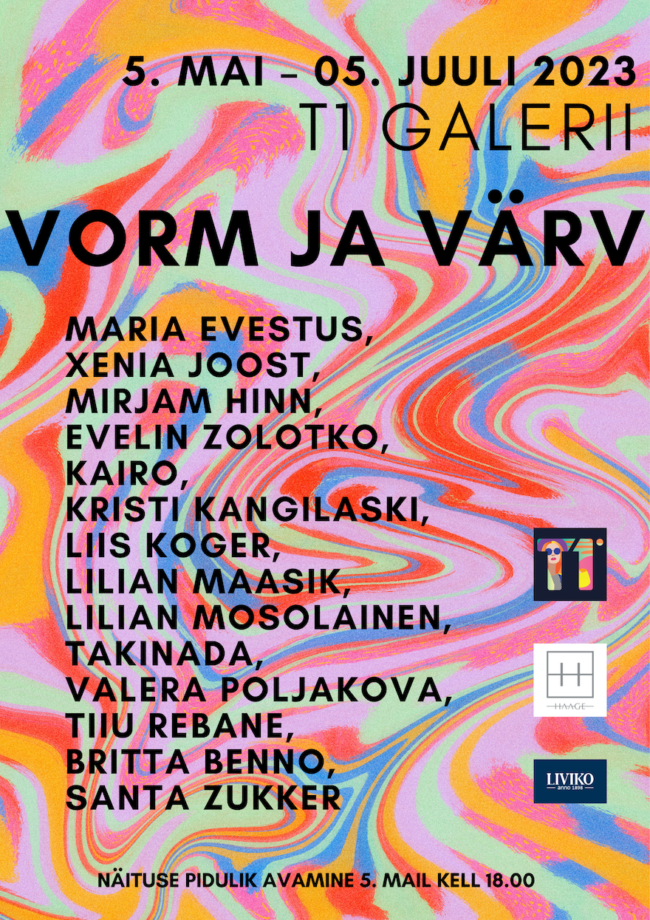 Today at 6 pm the grand opening of the cross-generational exhibition of Estonian women artists "Form and Color" will take place at the T1 Mall gallery in Tallinn. The exhibition, which brings together well-known artists and students of EKA lets you get acquainted with modern art practices and their various forms.
The first exhibition in the new T1 gallery brings together contemporary Estonian female artists, who have proven themselves both at home and abroad. Artists of several generations and different styles of painting, from naïve to abstract art, are represented in the exhibition. As are various forms of ceramic works, including pieces made using 3D printing techniques.
"The joint exhibition "Form and Color" conveys the inner tensions, thought patterns, visions and energy of the creators through the interplay of different forms and colors," explained Santa Zukker, the exhibition curator.
The Estonian women artists participating in the exhibition are: Maria Evestus, Britta Benno, Xenia Joost, Mirjam Hinn, Evelin Zolotko, Kairo, Kristi Kangilaski, Liis Koger, Lilian Maasik, Lilian Mosolainen, Takinada, Valera Poljakova, Tiiu Rebane, Santa Zukker
The official opening of the exhibition will take place today, May 5, at 6 pm. The exhibition will remain open until July 5, 2023.
To learn more about this and similar topicsArt Art Exhibition Ceramics EKA Exhibition T1 Gallery T1 Mall Tallinn