A restaurant that takes you on a trip around the world
Text Mark Taylor
Photos JÄÄ lounge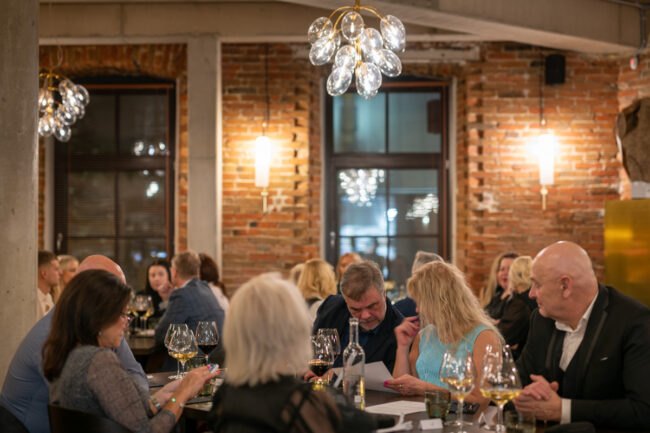 JÄÄ regularly hosts wine-tasting evenings and other events.
At first thought, the small town of Keila, which is a 30-minute drive or train ride from Tallinn, is not somewhere you would think to go for dinner. However, JÄÄ lounge, which opened last summer, is already changing that perception.
The décor at JÄÄ (which means both ice and stay in Estonian) is sleek, stylish and cosy. The most notable and unique feature being the Iberico hams and chorizos hanging on the wall. These are just the first indication of a menu that is inspired by owner Helina Saarniit's travels around the world.
For example, at the time of writing (the menu changes every couple of months) you can have a Mexican starter, followed by a Thai main and French dessert. "At JÄÄ when you eat a meal it is like travelling to the country", enabling you to get an authentic taste of the destinations you want to travel to or to reminisce about holidays past.
However, what really sets JÄÄ apart is the level and warmness of the service. "I call the waitresses customer fairies because they bring joy and have a sixth sense for knowing when you might need something," explains Saarniit proudly.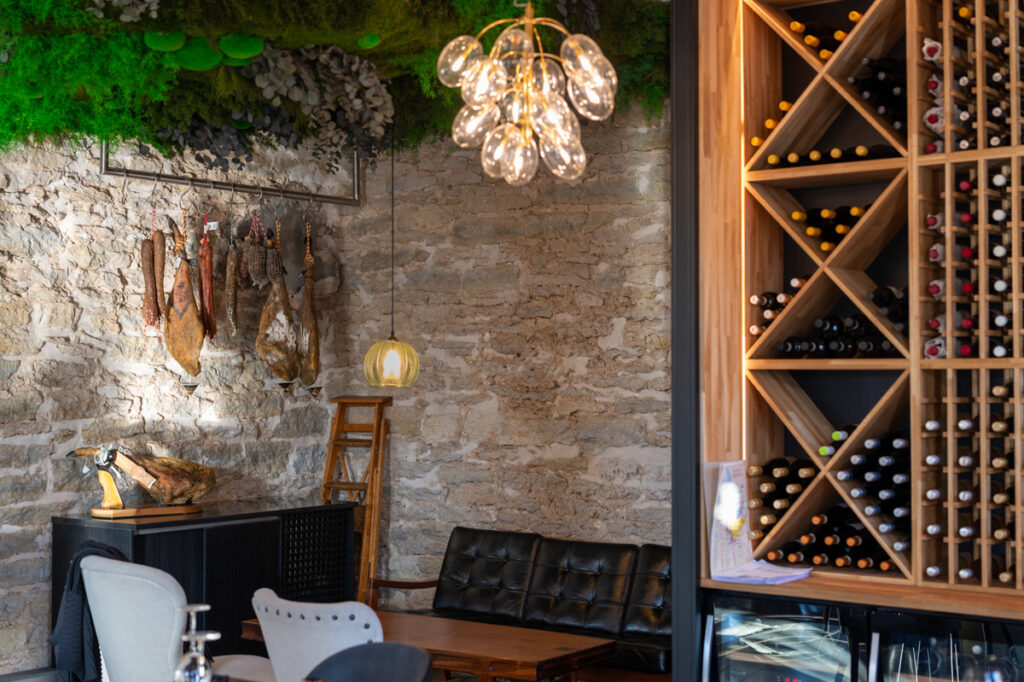 Another standout feature of the restaurant is its extensive wine list, which features a selection of more than 70 different wines from around Europe that are only available in Estonia at JÄÄ. Being a toddler-free restaurant, it is the perfect place for a date night away from the little ones. However, they are very welcome at JÄÄ's popular brunch on Saturdays, which is offered between noon and 5 pm.
According to Saarniit, it is not just the diners that love the weekly brunch. "The eggs benedict is soo popular that all the staff also have it every Saturday. One staff member who had worked every Saturday for 6 months was figuring out how to get it delivered to home when they were not working."
JÄÄ is open from 5 -10:30 Tuesdays to Thursdays, 5-11 on Fridays, and from noon-11 on Saturdays.
JÄÄ lounge,
Jaama 8/Haapsalu mnt. 8, Keila.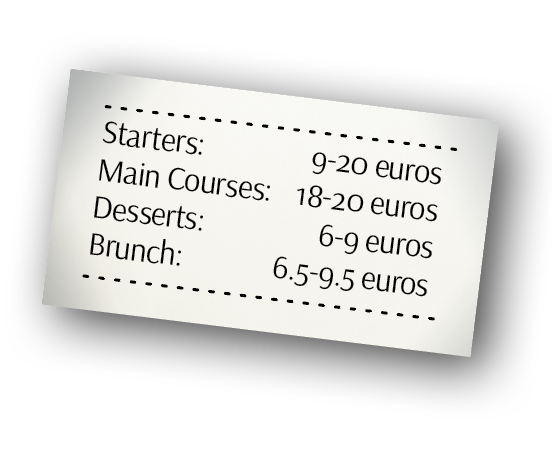 To learn more about this and similar topicsBrunch Eggs Benedict Iberico Ham Jää Keila Lounge wine