24-karats of Relaxation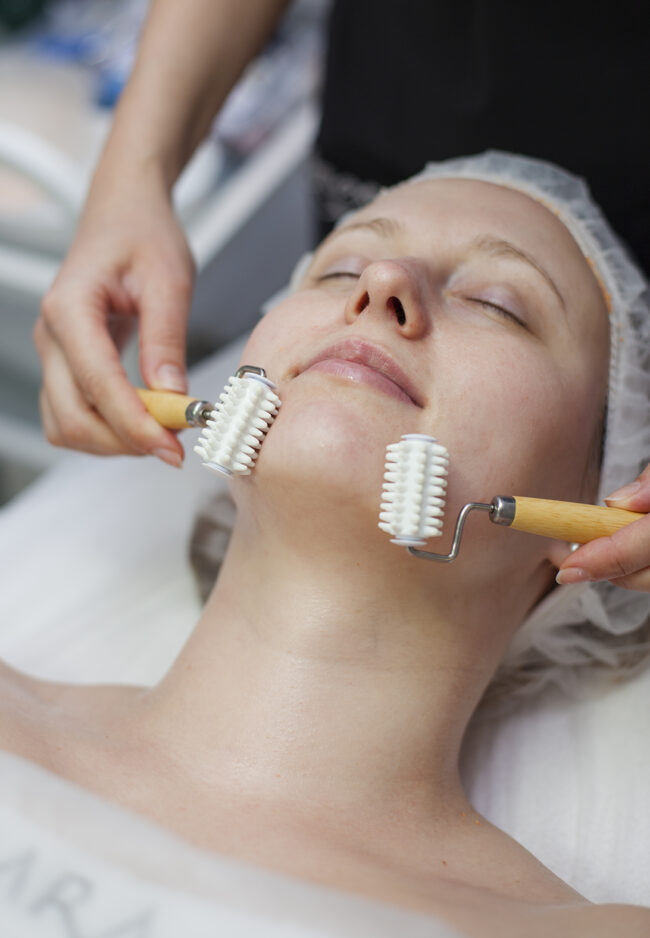 The Oxygen Saturation facial at Beauty Art Ilusalong is the royal treatment of skincare.
This unique facial procedure is the only one of its kind in Tallinn. Three different masks, one of which contains 24-karat gold dust, along with a massage and a concentrated oxygen cream, ensures divine relaxation and skin care.
■ Step 1 – Lymphatic drainage. This may sound scary, but it is simply a gentle massage that encourages natural drainage of built up fluids in your face.
■ Step 2 – Cleansing. The Balance facial cleanser contains goji berry extract, rich in antioxidants and vitamin A.
■ Step 3 – Cinnamon mask. Think of those cinnamon heart candies, but in mask form. This mask has a warming effect on the skin.
■ Step 4 – Oxygen mask. Once the Cinnamon Mask has been peeled off, your skin feels warm, but it is actually cool to the touch.This mask is applied right away, and due to the warming effect of the previous mask, the sensation of thousands of tiny bubbles swimming on your skin is fantastic.
■ Step 5 – Oxygen concentrate.which nourishes and revitalises, and enhances skin's luminosity. It is applied over both the eyes and mouth.
■ Step 8 – Once the mask has been peeled off, the final cream is applied and you are done! Your skin feels moisturised and soft, and your complexion is glowing.
Location
BeautyArt Ilusalong
Liivalaia 33, Olümpia Hotel 1st floor, Tallinn
TEXT KRISTINA LUPP, PHOTOS ANDREI CHERTKOV
To learn more about this and similar topics