You can skate and sledge in the centre of Pärnu
Text Timo Huttunen
Photos Visit Pärnu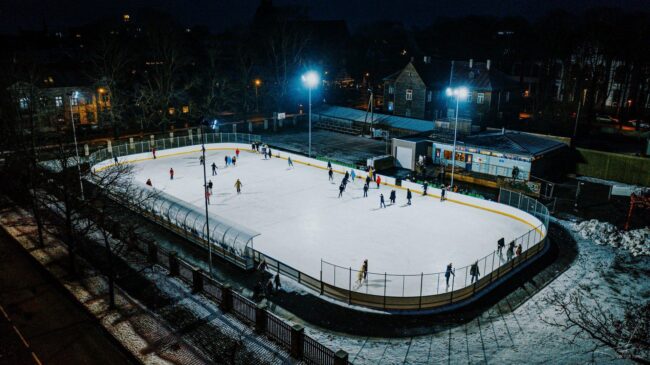 In the centre of Pärnu, an illuminated ice rink has been installed where you can skate until late at night. There is also a popular sledging hill.
Skates and hockey sticks for both adults and children can be rented on site. There are more than 350 pairs of rental skates available.
The ice rink is located at Ringi tänav 15.
The Munamäki sledging hill has many different slopes for larger and smaller sledges. The gentle slope is popular with young children. The hill also has steeper slopes where you can experience faster speeds and longer glides.
There is also a children's playground at the foot of the hill. In the playground in Munamäki Park, children can swing on the various swings, spin on the carousel, climb the climbing frames and play in the sandbox. Climbing to the top of Munamäki hill and running on the slopes is also very popular with children.

To learn more about this and similar topicsChildren's Playground Pärnu Ice Rink Pärnu Ice Skating Ice Skating Pärnu Munamäki Pärnu Sledging South Estonia