Watch World Cup football on the big screen at Ülemiste Beach House
Text Timo Huttunen
Photo Olympic Entertainment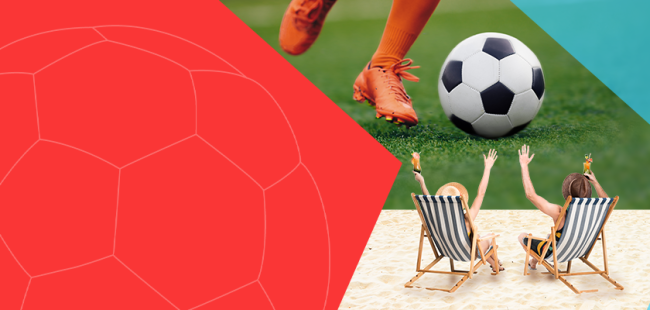 The 2022 FIFA World Cup is in full swing, and many football fans have been looking for a place in Tallinn where to watch the matches. A good solution is to go to Ülemiste Beach House, where a large OlyBet Fan Zone grandstand has been built.
"We have brought a piece of sandy Qatar here to snowy Estonia. Starting from the quarter-finals, up to 500 football fans can enjoy the matches together at Ülemiste Beach House," says Marko Arpiainen, Marketing and Sales Director of Olympic Entertainment, which owns OlyBet.
The grandstand offers more than just a big screen. "There is excitement and surprises in the event. Fans can participate in the raffle, enjoy the music of famous Estonian musicians and bands, and spend quality time with their friends. Every night, the main prize of the draw is a VIP trip to Italy, which also includes the opportunity to watch Fiorentina's home game in Florence," Arpiainen continues.
The first Fan Zone events will take place today, December 9, at 5 and 9 pm, when the World Cup quarterfinals begin. Between the two games, fans can enjoy a performance by Genka & Paul Oja.
The semi-finals of the FIFA World Cup are on December 13 and 14 at 9 pm. The third place match will be played on December 17 at 5 p.m. and the final on December 18 at 5 pm. All these matches can be watched in the Fan Zone grandstand of Ülemiste Beach House.
You also don't have to worry about transportation back to the city centre either because buses will bring spectators back to the Hilton Park hotel in the centre every day after the last game.
To learn more about this and similar topics2022 FIFA World Cup Football Football Fan Watch Football World Cup Ülemiste Ülemiste Beach House