Video game exhibition opens at National Library in Tallinn
Text Mark Taylor
Photo Andrei Chertkov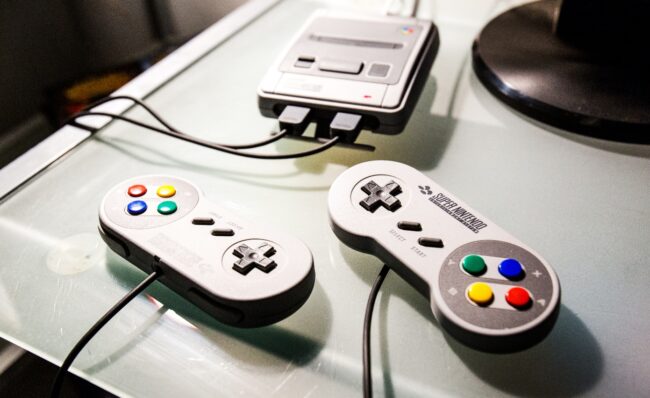 An interactive exhibition of video games from the 1980s to the present day has opened at the National Library in Tallinn. The exhibition, which takes place in the RaRa building (Narva Mnt 11), has been organised by the Video Game Museum LVLup!
An exhibition entitled "Press Start" has opened at the National Library of Estonia in Tallinn. The exhibition showcases retro consoles and games from the 1980s onwards that have shaped the video game industry and gaming history.
That's not all, you can play many of the classic consoles on display including the SNES, Mega Drive, Playstation 1, and N64. You can also try your hand at classic arcade machines such as Pac Man, play retro PC games, and delve into the Estonian game Skyroads.
Entry to the interactive exhibition is free of charge.
The exhibition is open from 12-16 on Mondays, Tuesdays and Thursdays, from 10-20 on Wednesdays, and from 13-15 on Fridays.
To learn more about this and similar topicsNational Library Press Start SNES Tallinn Video Game Exhibition Video Game Museum LVLup Video Games