Tourest travel fair starts tomorrow in Tallinn
Text Timo Huttunen
Photo Andrei Chertkov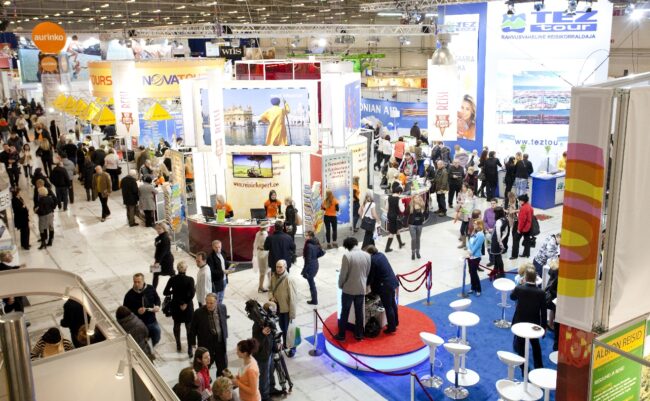 Tourest, the oldest travel fair in the Baltics, which is celebrating its 30th birthday this year, will open tomorrow, February 9. More than 250 exhibitors from 27 countries will participate in the fair at the Estonian Exhibition Centre in Tallinn (Eesti Näituste Messikeskus).
Usually Tourest is organised from Friday to Sunday, but this time the travel fair will open its doors on Thursday at 2 pm and close on Saturday at 8 pm. The event has traditionally been visited by more than 20,000 people. This year will see the fair return after a two-year absence due to the pandemic
In the main hall of Tourest, you will find Estonia's largest travel agencies, offering travel and vacation opportunities for every taste. Several new destinations and Estonian tourism offerings will be on display. Some of the new destinations exhibiting at the fair include Malta and Albania. The US exhibit offers the opportunity to visit the country's national parks virtually.
In addition, the Ministry of Foreign Affairs of Estonia, the Tax and Customs Board and the Consumer Protection and Technical Supervision Agency are involved. Tallinn Airport, Tallinn Port and Rail Baltic are also represented at the fair.
In the second of the three halls, the focus is on holiday opportunities offered in Estonia. Tourism companies from all over the country have been gathered in the hall. Among other things, city holidays, spa packages and nature tours will be showcased.
The third hall of the fair is dedicated to good Estonian food.
To learn more about this and similar topicsDomestic Tourism Exhibition Centre Holiday Tourest Tourist Trade Fair Travel Fair Vacation