Tõrva Fire Days underway
Text Mark Taylor
Photo Visit Estonia / Georg Svidlov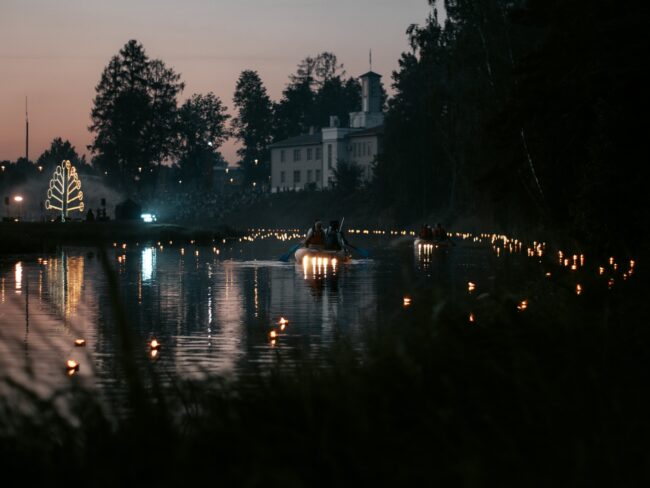 Tõrva Fire Days has begun, over the next four days, a varied programme of sports, culture and live music will take place in the southern Estonian city. The culmination of the festival will come on Saturday, July 22, when the fire, water and light installations around Lake Veskijärv will be combined with performances from Karl-Erik Taukar and Terminaator.
The almost week-long Tõrva Fire Days is underway. Today's event's include an athletics day for children, gin-drinking training for adults, and a sunset picnic and concert with Pearu Paulus.
The wide and varied program of events will continue on Friday, with a fair throughout the daytime in Sõprus Park, a quiz, sports training, and a concert by Räpina Jack.
The biggest day of the festival, however, is Saturday, when the fair will return, along with football, fishing, and lifeguard competitions, a Viking camp in the central square, and more. The day will culminate with a concert in the evening from Karl-Erik Taukar, Terminaator, and Freddy Tomingas. This will be combined with the festival fire, light installations around Lake Veskijärv.
The festival will end on Sunday with a variety of sports competitions.
You can learn more about the festival on the official event Facebook page here (in Estonian).
To learn more about this and similar topicsFire Karl-Erik Taukar music Terminaator Tõrva Tõrva Fire Days Veskijärv