Tõnis Mägi to perform a charity concert at Peetri Church in Tartu on July 12
Text Mark Taylor
Photo Andrei Chertkov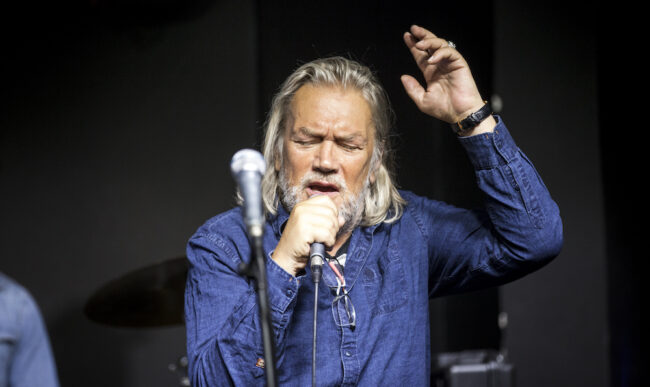 On Wednesday, July 12, at 7 pm, Tõnis Mägi will perform a charity concert at Peetri Church in Tartu in support of the restoration of Maarja Church in the city. He will perform both well-known and new songs at the concert.
On July 12, 82 years will have passed since the destruction of Maarja Church in Tartu. In 1941, only the walls of the church remained standing after a fire caused by incendiaries of the retreating Red Army.
In 1961, the church was put into use as a gym, and sports were played there for almost 50 years. The church only being returned to the congregation at the end of 2008. In 2019, works were carried out in the church, as part of which the load-bearing structures of the interior were partially built. The body of the tower was completed in 2022, and this year, 2023, the tower part of the church will finally be built and finished.
The doors of Tartu's Maarja Church will be open this summer every Friday, Saturday and Sunday from 12-18 until August 13, 2023. Anyone interested can visit the church and take part in guided tours. In addition, it is possible to see films about the construction and visit a photo exhibition.
Entry to the church and the concert visit is free of charge. However, you can donate to the restoration works which are estimated to cost 800,000-1,000,000 euros.
To support the restoration, you can make a nominal donation to the Swedbank account of the Tartu Maarja Church Foundation EE132200221021269201. You can also make an anonymous donation by calling 900 1842 for a donation of 5 euros, 900 1941 for a donation of 10 euros, 900 2019 for a donation of 50 euros.
To learn more about this and similar topicsChurch Church Restoration Concert Guided Tour Maarja Church Tartu Tartu Tõnis Mägi