Tickets for Tallinn Fashion Week have gone on sale
Text Mark Taylor
Photos Erlend Štaub, Julien Pujol, Henri-Kristian Kirsip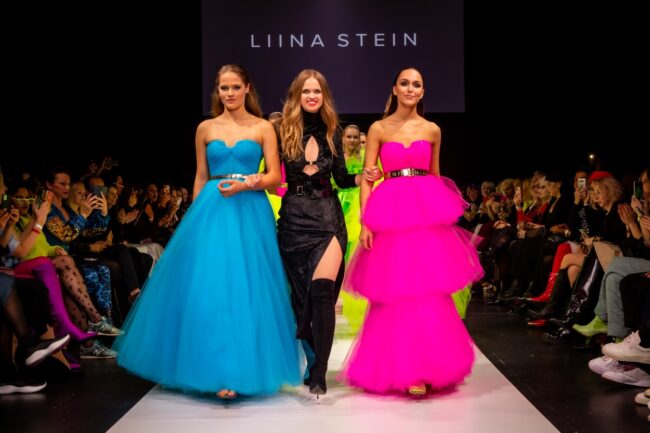 Tickets for Tallinn Fashion Week – the most important event in the Estonian fashion calendar – have gone on sale today. At the event, which will take place from October 18-21 at Kultuurikatel in Tallinn, along with shows from beloved domestic designers, the prestigious Golden and Silver Needle awards will also be presented.
Tallinn Fashion Week will get off to a powerful start on Tuesday, October 18, when at the Golden Needle Awards gala, the most sought-after prize in Estonian fashion design, the Golden Needle, will be awarded to the most outstanding fashion designer of the last five years, and the Silver Needle will be awarded to a designer who has made a name for themself in the past year.




This year's Golden Needle nominees are Liina Stein, Vilve Unt and Diana Arno. The nominees for the Silver Needle are Ennos and Hannes Rüütel.
As well as the spectacular awards gala, the 21st Tallinn Fashion Week will feature the latest fashion creations of many beloved domestic designers, along with surprising new designers. In addition to glamorous haute couture and expressive street style, the fashion public can also enjoy children's and men's clothing shows.
The programme of events is as follows:
Tuesday 18.10
19.00 Kaubamaja presents: The Golden Needle
Wed 19.10
17.30 Perit Muuga, Donna Nordica
19.00 LeSaar Atelier by Jelena Heinsaar, Brand NO 8
20.30 Lotte Jürjendal, Kriss Soonik
Thu 20.10
17.30 Karin Rask, I V L / Inga Vatsk-Laasner
19.00 Ivo Nikkolo, Kirill Safonov
20.30 Natali Õnnis, Alexanderling
Fri 21.10
17.30 Minimene, Haruu
19.00 Siret Design, Mammu Couture
20.30 Ketlin Bachmann, Riina Põldroos, Aldo Järvsoo
Tickets for the various shows and events can be purchased from the Piletitasku ticketing portal here.
To learn more about this and similar topicsDesigner Diana Arno Fashion Kaubamaja Kultuurikatel Liina Stein Tallinn Fashion Week Vilve Unt