Thousands of bike riders will hit the streets of Tallinn this Friday evening
Text Mark Taylor
Photo Tõnu Tunnel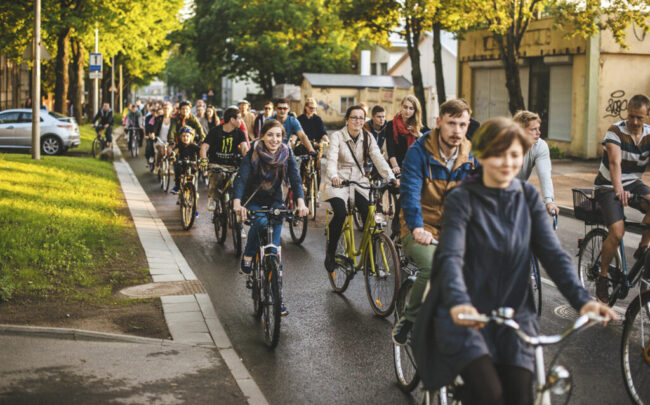 Tomorrow, September 22, is International Car-free Day. To mark the occasion, as the sun sets thousands will flock to the streets for Tallinn Bicycle Week's annual Tour d'ÖÖ evening ride.
Tallinn Bicycle Week is already an established event on the calendar having begun all the way back in 2011. The aim of the festival being to reclaim the streets for the people and promote a healthy city lifestyle.
The Tour d'ÖÖ is the pinnacle of the event and has been since its inception. Bringing thousands of both new and seasoned cyclists to the street of Tallinn for a evening ride.
This year's ride will take place on International Car-free Day, emphasizing how cycling can help promote a more sustainable future, while also sharing the vibrant cycling culture in Estonia.
The meeting point for the evening ride, which will begin at 7 pm, has not yet been announced but will be available on the events Facebook page soon.
To learn more about this and similar topicsBicycle Cycling European Green Capital International Car-free Day Tallinn Tallinn Bicycle Week Tour d'ÖÖ