This weekend the island of Muhu will have a sheep theme
Text Timo Huttunen
Photo Andrei Chertkov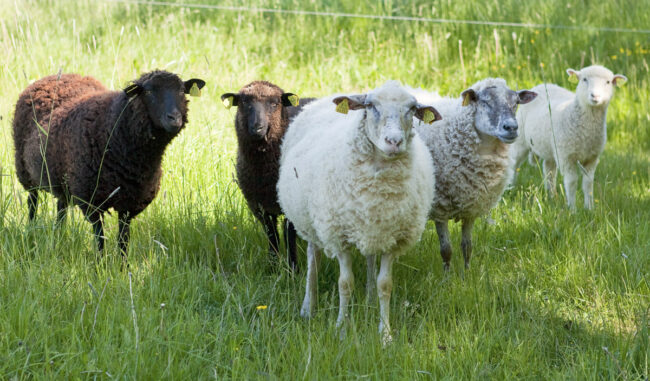 The Muhu Sheep Festival – Aita lammas aita, which is free for everyone, will be held on Muhu island this weekend, July 23-24. There will be a market to buy sheep products, sheep exhibitions, workshops, sheep-themed menus at the island's restaurants, as well as live music and dance performances.
At the Muhu Sheep Festival market in Liiva village, all manner of sheep meats and delicacies will be available, as well as local sheep-themed handicrafts. Visitors will also have the opportunity to see a sheep exhibition, go on pasture tours, and learn how to make sheep-based handicrafts.
In addition, the program includes music and folk dance performances. The little ones will also have their own dedicated area.
In the Museum of Muhu, in the village of Koguva, there is an exhibition of sheep's wool clothes. Muhu's restaurants, Vanatoa Turismitalu, Bottengarn and Muhurito will also take part, offering their guests various lamb dishes.
On July 23, at 7 pm, the popular Estonian bands 2 Quick Start and PS Troika will perform on the Hellamaa stage. The concert is for a fee.
The Muhu Sheep Festival is a part of the Open Farm Day taking place across all of Estonia this weekend.
To learn more about this and similar topicsAita lammas aita Koguva Liiva Muhu Muhu Sheep Festival Museum of Muhu Sheep Vanatoa Turismitalu