The White Lady will return to Haapsalu this weekend
Text Mark Taylor
Photo Andrei Chertkov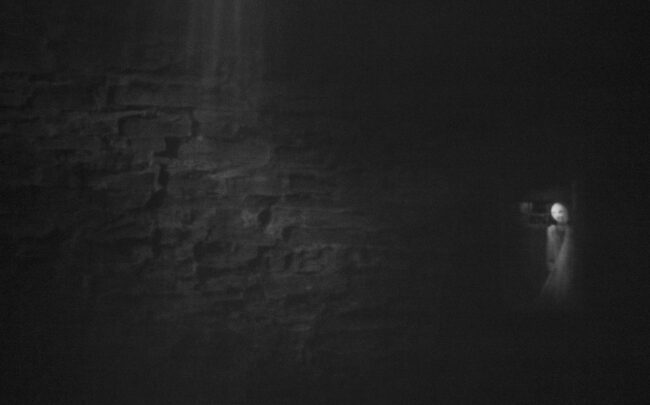 This weekend (August 25-27), the White Lady Festival will bring live music, handicrafts, dancing and much more to Haapsalu's episcopal castle and surrounding area. All celebrating the legend of the ghost of the White Lady, who appears every August in the dome church of the castle.
The legend of the White Lady dates back to the middle ages and a forbidden love between a canon and a local girl.
At that time, a canon's life was supposed to be a celibate one. In addition, women were forbidden by the threat of death from entering the episcopal castle. However, somehow, they met and fell madly in love. They hid their love for each other for quite some time by the canon dressing up the young woman as a choir boy.
However, the deception was finally uncovered and the canon was sentenced to death by starvation in the castle dungeon and the young women being sealed into the wall of the chapel – which was being built at the time.
The young women's soul, being unable to rest, returning to mourn for her lost love over the subsequent centuries.
Today, it is known that the White Lady appears each August because this is when the light enters the church at just the right height to create the womanly figure.
The White Lady Festival itself has been one of the highlights of the summer in Haapsalu for more than three decades already, beginning back in 1979.
The centrepiece of the festival is the performance of the play "Maila" each evening at the episcopal castle. The play tells the story of Maila and her fight for justice after her brother Madis is killed by the son of the bailiff of Haapsalu.
In 2023, the White Lady Festival will stretch around the city. From a concert in the dome church itself where the white lady appears, to an open-air stage on the promenade.
You can find the full programme of events, which includes concerts, dance performances, knitting workshops, a handicraft fair and much more can be found on the official festival website here.
To learn more about this and similar topicsDance Episcopal Castle Festival Haapsalu Haapsalu Castle Live Music White Lady Festival