The Tallinn Marathon is Estonia's biggest international sports event
Text Susanna Poikela
Photo Andrei Chertkov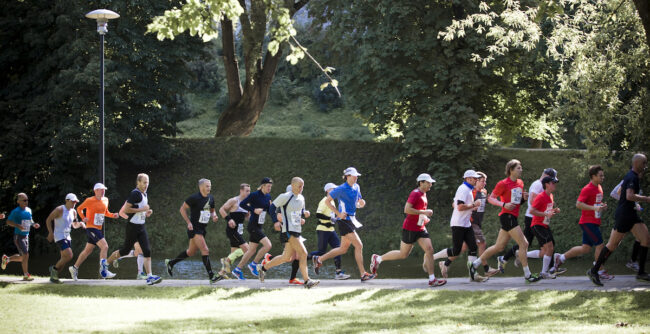 The Tallinn Marathon, which attracts thousands of running enthusiasts for the traditional full marathon (42.2 km), half marathon (21.1 km), RIMI 10 km run, Nike Youth Run (5 km) and Limpa Kids' runs (300 m) will take place this weekend (September 8-10).
The Tallinn Marathon and Half Marathon are now part of the World Athletics Elite class events, which puts the Tallinn Marathon among the fifty most prestigious marathon races in the world.
The running route for the full marathon on Sunday (September 10) will meander through Põhja-Tallinn and Merimetsa towards Harku järv. The return route will see the athletes go along a beautiful beach route that will include Rocca al Mare and Stroomi.
The shorter half marathon will take place on Saturday, as will the 10k and children's races. The Nike 5k youth run will kick off the running weekend on Friday evening.
Anyone interested can also take part in a virtual marathon, at the time and place of their choosing. This includes being able to do it in 10 parts as short as 4.2 kilometers.
You can find out more about the various races, routes and participation on the official Tallinn Marathon website here.
To learn more about this and similar topics10k Race Half Marathon Marathon Run Running Tallinn Tallinn Marathon