The sacred places of Finno-Ugric tribes
Text Susanna Poikela
Photo Janne Tenson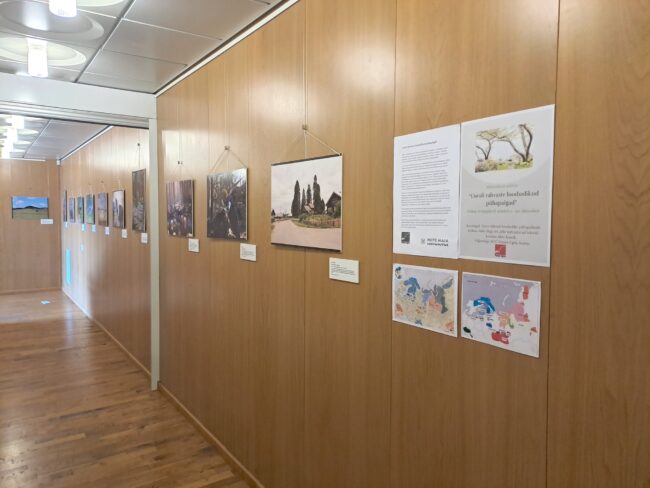 In the third week of October, Finno-Ugric roots are celebrated in Estonia with a variety of events. In the lobby of Haapsalu library, there is a photo exhibition entitled "Sacred places of the Ural peoples in nature". It consists of photographs taken from sacred places of the Finno-Ugric tribes. There are a total of 15 pictures on display.
The peoples of the Urals are linguistically united by a religion of nature. The exhibition shows the sacred places of Finns, Sámi, Vepsä, Karelian, Isuri, Livonian, Komi, Udmurt, Mari, Ersälä, Merja, Khanty, Metsänenet, Seto and Estonian people.
Many Finno-Ugric peoples have seen nature as a kind of ally that protects and provides support when needed. Holy places have existed for centuries and people return to them to seek help, pray, perform rituals, and make sacrifices.
Sanctuaries have been formed in places that shape nature, such as groves, caves, rocks, forests, or by water bodies, for example, islands. The exhibition has been put together by the University of Tartu and published by the Fenno-Ugria Organisation.
To learn more about this and similar topicsCulture Fenno-Ugria Finno-Ugric Peoples Haapsalu Photo Exhibition Tribes University of Tartu