The popular "Ahhaa, brain!" exhibition will end on May 1
Text Mark Taylor
Photo Ahhaa Science Centre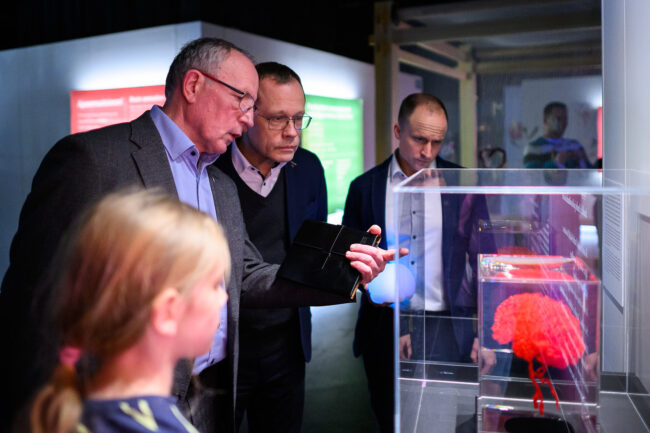 The exhibition at Tartu's Ahhaa Science Centre, which was partly motivated by the results of the 2022 Estonian population mental health survey, has been visited by more than 60,000 people both from Estonia and abroad since it opened in November.
Based on the research, every fourth Estonian is at risk of depression and every fifth adult is at risk of a generalised anxiety disorder. The risk is significantly higher in young adults.
According to Pilvi Kolk, a member of the board of the Science Center AHHAA, it is time to finally start thinking about brain health.
"The primary goal of the exhibition was to bring as much attention as possible to a very important topic. Secondly, we wanted to make a complex topic simple and understandable for everyone, especially for children. When it comes to keeping your brain healthy, it is a life-saving skill that should be learned from a young age," explained Kolk
The Ahhaa Science Centre also dedicates the entire school break to mental health. "In the last week of the exhibition, we want to focus as much as possible on children's health. All school break workshops and special events are in one way or another related to the brain and its care. We will also invite a number of guests to perform, who will help us to convey a complex topic in the most diverse, but at the same time, fun way possible. Every visitor will find something that speaks to them," said Kolk.
The last day to visit the "Ahhaa, brain!" exhibition is May 1, after which the exhibition will move on to Germany.
To learn more about this and similar topicsAhhaa Ahhaa Science Centre Brain brain! Exhibition Interactive Exhibition Science Tartu